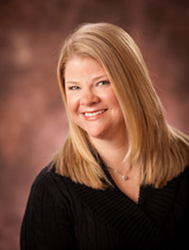 Charleston, WV (PRWEB) November 10, 2015
Dr. Ashley Patnoe is a pediatric dentist in Charleston, WV, who is pleased to announce that she now offers BIOLASE WaterLase iPlus 2.0™ treatments at her practice. While dental drills can cause discomfort and anxiety due to their intense vibrations and heat-generating tendencies, laser-based treatments tend to be gentler and cause less patient anxiety. Children who suffer from fear of dental procedures often respond favorably to laser-based treatment techniques.
Dr. Patnoe is proud to be a trusted pediatric dentist in Charleston, WV, who utilizes the BIOLASE WaterLase iPlus 2.0™ treatment system in her office. The system is commonly utilized for many different pediatric dental procedures, including cavity treatments, frenectomies and fillings. Parents who struggle to get their children the dental treatments they need due to anxiety and fear of procedural pain are urged to find out how gentle laser-based treatments can be. Due to the fact that laser treatments do not rely on friction or vibration to cut through bones and soft tissue in the mouth, they cause significantly less pain than dental drills and other similar tools.
In addition to decreased discomfort to young patients, laser treatments are also known for their speed and high degree of accuracy. Patients who receive BIOLASE WaterLase iPlus 2.0™ treatments are able to spend minimal time in the dental chair due to the quick nature with which the system can perform general dental procedures. There is also a reduced risk for cross-contamination associated with the WaterLase iPlus system, because it comes with the option of disposable tips that are designed to be used only once before being removed and thrown away. Additionally, the laser itself is the only part of the machine that comes in contact with the patient in most cases, which further reduces cross-contamination risk when compared with other dental tools that are designed to come in direct contact with the patient's oral tissue.
Parents who want to take their children to a pediatric dentist in Charleston, WV, who is qualified to use laser dentistry treatments are invited to call Dr. Patnoe's office and schedule an appointment.
About The Doctor
Charleston Pediatric Dentistry is a pediatric dental practice offering personalized dental care for patients in Charleston, WV. Dr. Ashley Patnoe and her team provide a wide range of services and are committed to high quality, professional care through the use of laser dentistry and other advanced techniques. To learn more about the services offered at Charleston Pediatric Dentistry please visit their website at http://www.charlestonpediatricdentistry.com or call (304) 344-0788 to schedule an appointment.