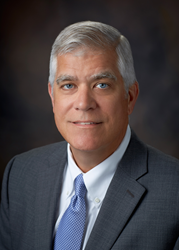 Their subject-matter knowledge, impressive results and commitment to the client make this firm the right place to support my efforts on behalf of injured railroad workers and other victims
Chicago, Illinois (PRWEB) November 23, 2015
Chicago, Illinois - Chicago personal injury attorney George T. Brugess is now a partner at the law firm of Cogan & Power, P.C. An experienced Federal Employer Liability Act litigator, he has more than 30 years of experience representing plaintiffs in railroad-related personal injury cases throughout the country.
"I am honored to become part of the Cogan & Power team. Their subject-matter knowledge, impressive results and commitment to the client make this firm the right place to support my efforts on behalf of injured railroad workers and other victims," Mr. Brugess remarked.
John Power, a founding partner at Cogan & Power, stated, "We are very excited that George joined us because it expands our ability to provide assistance to injured railroad clients." Mr. Brugess didn't have much time to settle into his role; on Thursday, November 19, he and John Power received a $22.47 million verdict on behalf of a railroad conductor grievously injured while performing his duties, the largest FELA judgment in Cook County history. Commenting on the case, Mr. Brugess stated, "The injuries this individual suffered required over 24 surgeries to address. Years after the accident, he is still recovering from the tragic and preventable events of that day."
Michael Cogan, a founding partner of the firm, believes Mr. Brugess will add great value to the firm, "George has dedicated much of his career to representing and protecting injured railroad workers. He is committed to ensuring that these federal employees have the safest work environment."
A 1981 graduate of DePaul law school, Mr. Brugess was the General Attorney for the Chicago and Northwestern and Union Pacific Railroads. He is admitted to practice in Illinois State and Federal Courts; the Federal Courts within Indiana, Michigan, Wisconsin, and Nebraska; and the Seventh & Ninth Circuit Court of Appeals.
With the addition of George Brugess' 35 years FELA experience, the attorneys at Cogan & Power bring more than 200 years experience litigating major personal injury matters, including medical malpractice, trucking accident, product liability, and motor vehicle cases. Mr. Brugess's experience will substantially expand the firm's depth and subject-matter knowledge in this highly regulated area of practice. For more information about our Chicago personal injury attorneys, please visit http://www.coganpower.com.