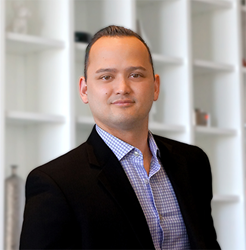 West Dundee, IL (PRWEB) November 12, 2015
Ideosity announced that Miko Roller has joined the company as Vice President and Advisory Practice Lead, a new position within Ideosity.
"I have known Miko since Ideosity became Heiler Software's, now Informatica's, first U.S. implementation partner. Miko has always impressed me with his knowledge of PIM and MDM. He is also a great relationship builder and strong customer advocate. Our joint clients always held Miko in the highest regard. I am very excited to have him join the Ideosity team." says Rich Dase, CEO.
Says Roller "After working with Ideosity for many years as a PIM partner, I was impressed by their ability to execute projects on time and on budget, and constantly received high customer satisfaction reviews. Furthermore, Ideosity's unique ability to implement and support multiple PIM platforms allows me to expand my expertise and become a valuable advisor to our clients. This is an exciting time for PIM and I am proud to join a pioneer and leader in this space".
Prior to his appointment with Ideosity, Roller spent six years at Heiler Software, in a role that included advisory, sales and customer care functions. Before PIM and MDM were well known in the industry, Roller played a big part in evangelizing and educating companies on Master Data Management and Product Information Management. Roller was a major contributor in helping Heiler drive sales and receive recognition as a North American PIM leader which culminated in Heiler's acquisition by Informatica.
About Ideosity:
Ideosity is a boutique consultancy that helps customers market their products by leveraging technology such as Product Information Management (PIM). They specialize in leading their customers through all aspects of their PIM journey. Whatever obstacles lie along your path, Ideosity has the capability and know-how to pave the way.
Ideosity's all senior level team possesses a tremendous amount of PIM knowledge and experience. Their methodology is a collaborative approach, based on best practices and their collective experience, built to ensure your success. They share your passion for your products and your business. Allow Ideosity to be your guide throughout your PIM journey.