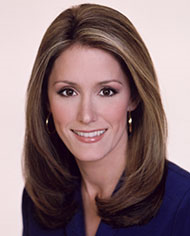 Melbourne, Florida (PRWEB) November 11, 2015
Clevens Face and Body Specialists' own Amy Ortega, MD, has been named as one of Florida's top 10 plastic surgeons for patient satisfaction. Honored by the American Institute of Plastic Surgeons, Dr. Ortega's accomplishments exemplify her commitment to excellence in patient care.
The American Institute of Plastic Surgeons' 10 Best List was created to recognize the nation's top physicians, as nominated by patients and their peers. The 10 Best Plastic Surgery Physicians in Client Satisfaction is a prestigious award. To qualify, a doctor must meet rigorous standards for education, work ethic, continuing education activities, and involvement in associations. Most importantly, these surgeons must receive a 10/10 score in client satisfaction ratings, without any negative feedback. After doing an exhaustive compilation of these doctors, The American Institute of Plastic Surgeons will make its annual nominations.
An avid patient advocate, Dr. Ortega understands a satisfied patient must be fully ready before they embark on a life-changing cosmetic procedure. "I tell my patients that it's all about how you prepare yourself physically, mentally and emotionally for cosmetic plastic surgery, which will greatly affect (your) potential results," she explains. In addition to the Top 10 Plastic Surgeon's list, Dr. Ortega has also been named as one of America's Most Compassionate Doctors for the last five years running, and she is a recipient of the renowned Patient Choice Award.
With nearly 20 years of experience, Dr. Amy Ortega is a Board Certified plastic surgeon with double-fellowship training in her specialty area: breast and body surgery. After completing her medical training at the University of Texas Medical Branch, Dr. Ortega was invited to train alongside the inventor of the SPAIR Short-Scar Breast Surgery. She is especially well-known as the Mommy Makeover Doctor and for bringing the SPAIR technique to the Southeastern U.S.
To schedule a consultation with Dr. Amy Ortega, contact her office at (321) 727-3223 to speak with a patient care coordinator. Based in Melbourne, Fla., Clevens Face and Body Specialists offers Cosmetic & Reconstructive Facial Surgery, Breast & Body Surgery, NeoGraft Permanent Hair Restoration for Men & Women, Injectables & Fillers, Laser Treatments, Laser Hair Removal, Skin Cancer Care and Medical Grade Skin Care. The practice was founded by Ross A. Clevens, MD, FACS, Brevard's Ivy League trained, Double Board Certified Facial Plastic and Reconstructive Surgeon. For more information about Dr. Ortega and the services offered at the Clevens Face and Body Specialists, please visit http://www.drclevens.com.
Contact:
Clevens Face and Body Specialists
707 W. Eau Gallie Boulevard
Melbourne, Florida 32935
321.727.3223
http://www.drclevens.com