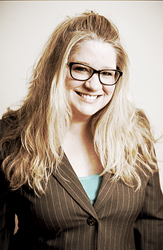 "HBI has been a leader in PR for more than twenty years and I am thrilled to join an agency with the relationships, experience and expertise needed to drive success for clients."
Atlanta, GA (PRWEB) November 11, 2015
Hope Beckham, Inc., an Atlanta-based public relations and marketing communications agency, has appointed Jennifer Jones-Mitchell as Executive Vice President / Managing Director. Jones-Mitchell joins from Anderson Jones PR, where she was the Head of Global Marketing and previous leadership positions with MSL, Moxie, Macquarium and Porter Novelli.
HBI has a storied history in Atlanta, having begun as a sports and events marketing agency and evolved into a full-service public relations and communications firm. The office has extensive experience in retail and restaurant; food and beverage; consumer products; real estate and legal; B2B and tech services; non-profit and entertainment categories. Jones-Mitchell will oversee the day-to-day operations, client relations and business development activities.
"Jennifer is a proven leader with a track record for creating innovative campaigns that deliver measurable results," said Paul Beckham, CEO co-founder of HBI. "We are thrilled to have her lead the HBI team as we continue to grow our agency and deliver the communications services companies need."
Jones-Mitchell added, "HBI has been a leader in public relations for more than twenty years and I am thrilled to join an agency with the relationships, experience and expertise needed to drive success for clients. I look forward to developing new services and solutions that meet the needs of today's brands, including expanding our social media and digital engagement capabilities."
Jones-Mitchell brings nearly twenty years of agency experience, working with leading brands such as Coca-Cola, Hewlett-Packard, Kimberly Clark, The Home Depot, UPS, McDonald's, Arby's, Verizon Wireless and Georgia Pacific. Prior to joining HBI, Jones-Mitchell led a private PR and research consultancy and previously served as VP of Public Relations for Fletcher Martin and the internet development firm, Macquarium; VP of Social Media Strategy for Moxie; SVP of the Consumer Practice for MSL and SVP of the Global Digital Communications Group at Porter Novelli.
Jones-Mitchell is a native of the Atlanta area and a graduate of Oglethorpe University. She is a recognized speaker and blogger about public relations and social media marketing.
About Hope Beckham, Inc. (HBI)
Founded in 1994 by Paul Beckham and Bob Hope, HBI is an independently owned communications agency driven by a culture of insights and ideas. We help brands tell their stories and make meaningful connections to customers and stakeholders. Our insights-driven approach ensures we deliver measurable success and award-winning media relations, events and experiential marketing, social media engagement and digital content creation, brand marketing and corporate reputation management campaigns.