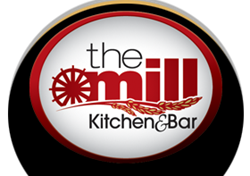 Roswell, Georgia (PRWEB) November 11, 2015
The Mill Kitchen and Bar in Roswell, Ga. is proud to welcome two new chefs to their staff: Executive Chef Daniel Marteny and Sous Chef Michael R. Gambini. Both chefs excel in preparing modernized Southern comfort food and bring their expertise to customers of The Mill.
Meet the Chefs
Chef Marteny is originally from the Washington, D.C. area and has a Bachelor of Arts in Culinary Management. He has had a successful career serving under many different top chefs and has been an executive chef for over seven years. As he pursues a master's degree in International Hospitality, he has developed his own twist on modernized Southern comfort food, blending it seamlessly with global influences.
Chef Gambini is a local chef, born and raised in Snellville, Ga. He has over 15 years of experience as a chef, and began his culinary journey when he was a young teenager. In that time, he has traveled all over the globe and trained under many master chefs, picking up new techniques and flavors along the way. His attention to detail allows him to create a perfect dish for each and every customer at The Mill Kitchen and Bar.
About the Mill Kitchen and Bar
The Mill Kitchen and Bar is the quintessential Southern neighborhood restaurant. They specialize in serving unique dinner and lunch options to diners in Roswell and are dedicated to using only the freshest ingredients with a strong focus on locally sourced ingredients. They offer a wide selection of craft beers, wines and cocktails to perfectly complement the food menu. The dining room and open-air patio both are ideal locations for weekend brunches in Roswell. For special occasions, The Mill Kitchen and Bar boasts a 2,100 square feet private dining area that seats between 20-65 guests, perfect for holiday parties, corporate events, banquets and receptions.
A new autumn menu is now available, filled with flavors perfect for the colder season. For information, visit their website at http://themillkitchenandbar.com.