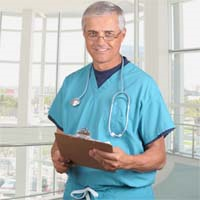 This could be a tremendous innovation for patients
(PRWEB) November 12, 2015
Doctors in New York are hopeful that new research on BAP1 gene mutations and elevated levels of an enzyme called EZH2 will open the door to a targeted new treatment for mesothelioma. Surviving Mesothelioma has just posted an article on their new study. Click here to read it now.
Scientists at Memorial Sloan Kettering Cancer Center in New York recently found that mesothelioma-infected mice with BAP1 gene mutations had higher levels of the enzyme EZH2 and faster-growing mesothelioma tumors.
In the wake of the study in Nature Medicine, Memorial Sloan Kettering mesothelioma specialist Marjorie Zauderer, MD, says she is hopeful that new drugs designed to block EZH2 may help mesothelioma patients.
"Now that there's a biological rationale for why these drugs would work in mesothelioma, this could be a tremendous innovation for patients," says Dr. Zauderer.
"It is always very encouraging when we get news of a potential innovation like the use of EZH2-blockers to treat mesothelioma," says Alex Strauss, Managing Editor of Surviving Mesothelioma. "The more we learn about this rare cancer, the greater the chance that scientists will eventually find a way to cure it."
To read more about the BAP1/mesothelioma link and the research underway at Memorial Sloan Kettering, see Enzyme Blockers May Offer Innovative New Mesothelioma Treatment, now available on the Surviving Mesothelioma website.
LaFave, LM, et al, "Loss of BAP1 function leads to EZH2-dependent transformation", November 2015, Nature Medicine, 1344-1349. http://www.ncbi.nlm.nih.gov/pubmed/26437366
For nearly ten years, Surviving Mesothelioma has brought readers the most important and ground-breaking news on the causes, diagnosis and treatment of mesothelioma. All Surviving Mesothelioma news is gathered and reported directly from the peer-reviewed medical literature. Written for patients and their loved ones, Surviving Mesothelioma news helps families make more informed decisions.