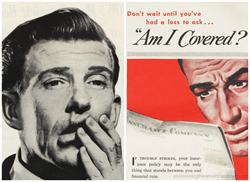 The average healthcare plan deductible in 2015 was $4,120
Los Angeles, CA (PRWEB) November 11, 2015
ZendyHealth (http://www.zendyhealth.com), recently named as one of Inc.'s 4 Startups to Watch and the creators of the only price-bidding platform for health, dental, and beauty services published, Save Money Now on Healthcare Costs For 2016, a blog highlighting money saving tips for consumers.
Going into the 2016 open enrollment season (November 1, 2015 – January 1, 2016), ZendyHealth reveals how consumers can maximize their dollars when selecting a health insurance plan right for them and after. Top tips included details on how to select the right health plan, when and how to price shop for healthcare appointments, and uncovering average out-of-pocket costs for common procedures.
"Many consumers are already paying out of pocket for their healthcare procedures because of their high-deductibles," says Dr. Vish Banthia, CEO of ZendyHealth. "Now, we see that patients are putting off appointments that may seem like small or trivial health concerns at the time, in fear of having to pay too much out-of-pocket for visits. ZendyHealth created an easy way to price shop so that consumers can regain control of their financial decisions when it comes to healthcare costs and not risk exacerbating any health issues that are likely to get more expensive as they go untreated."
In 2015, eHealth reported that the average healthcare plans deductible in 2015 was $4,120 for individual plans and $7,760 for family plans. The average healthy consumer does not meet their deductible amount, paying out of pocket for most non-preventive healthcare expenses.
Consumers can easily price shop for common health, dental and beauty appointments on ZendyHealth's platform by bidding a price they can afford. A pricing scale is displayed by every procedure so that patients can learn the average cost of services, compared to their bid price. All providers on ZendyHealth's platform are screened via a rigorous checklist by its internal medical board to ensure the highest quality standards.
About ZendyHealth
Founded by a group of medical professionals to revolutionize health care access and to empower the patient, ZendyHealth makes it easy to find and book popular cosmetic, dental, and medical procedures, such as Botox, Dental Implants, and CT / MRI scans at affordable prices without sacrificing quality. The innovative digital health platform allows patients to pick their own price for standardized health and dental procedures, and then matches them to trusted, pre-screened Certified Providers.