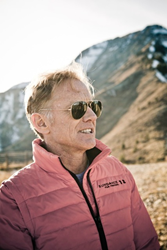 "We appreciate the opportunity to share Paper Tigers with both the New School community as well as those throughout New York City who deeply care about improving outcomes for the next generation."
New York, NY (PRWEB) November 11, 2015
To kick-off the National Education Association's American Education Week, The New School will present on Monday, Nov. 16 the New York Premiere of Paper Tigers, the widely acclaimed documentary directed by James Redford and produced by Karen Pritzker that illuminates how the cycle of poverty, violence and disease impacts a child's education and presents a promising, effective and compassionate new model for breaking this horrific cycle.
The screening, and a post-screening panel discussion, begins at 7 p.m. in the Tishman Auditorium at The New School, 63 5th Ave. in Manhattan. The program is free to New School faculty and students and $15 for general admission. RSVP at http://bit.ly/1MIULdk. The panel discussion will be available nationwide via Livestream http://livestream.com and more than 70 K-12 schools, colleges and universities will also participate.
The panel will feature Mr. Redford, David Borenstein of the Solutions Journalism Network, Dr. Pamela Cantor of Turnaround for Children, and Dr. Howard Steele of The New School and The Center for Attachment Research.
"It is an honor to partner with The New School during American Education Week," says Redford. "We appreciate the opportunity to share Paper Tigers with both the New School community as well as those throughout New York City who deeply care about improving outcomes for the next generation. We are also excited about screening Paper Tigers and offering our panel discussion with streaming technology at no charge to interested schools, educators and individuals across the country."
Paper Tigers http://www.papertigersmovie.com follows a year in the life of students, teachers and administrators at a school in Walla Walla, WA, that has radically changed its approach to disciplining its students, and in the process become a promising model for how to break the cycles of poverty, violence and disease that affect families.
Pritzker says the "film is ideal viewing for educators, administrators, health-care staff, parents, social workers, mentors, and social justice advocates. It is designed to spark dialogue and offer hope to schools and youth struggling with dropout rates, truancy, violence, abuse and drug use."
Steele calls Paper Tigers, "a remarkable film with an essential learning message for any teacher or parent who ever felt exacerbated by troublesome behavior shown by a student or child," while Bornstein, who will moderate the post-screening discussion, says that Paper Tigers is "moving and profoundly important…. it should be mandatory viewing for teachers, principals and anyone who works with vulnerable youths."
James Redford, Director and Producer, makes documentaries that transform important health and environmental issues into stories that educate and inspire. With nine films to date, he's journeyed far and deep, looking at issues such as water shortage in the west, dyslexia, the dangers of chemical flame retardants as well as why and how chronic stress damages healthy childhood development. Inspired by his own life-saving liver transplant at the age of 30, his first HBO documentary, The Kindness of Strangers, explored the hidden heroism of donor families. In his most recent HBO film, HAPPENING – his fifth for HBO – he takes us on an oft-humorous "Clean Energy tour for Dummies'" that opens the door to new solutions and real hope. He began his collaboration with Karen Pritzker on HBO's The Big Picture: Rethinking Dyslexia, a film that gave hope to millions of families around the world who have struggled to educate their dyslexic children. From there, they turned their story-­‐telling eye on the hidden menace of adverse childhood experiences. Paper Tigers, currently on the festival and screening circuit, will air on PIVOT TV near the end of 2015. James also co‐founded and is current Chair the Redford Center, a film production non‐profit that translates complex environmental challenges into human stories that inspire. HBO's Happening is the Center's fourth film. Recent honors include the 2014 Wild Care Environmental Award, 2015 filmmaker envoy for USC/US State Department's American Film Showcase as well as serving the leadership circle for the UN's second annual Media for Social Impact Summit.
Karen Pritzker, Executive Producer of Paper Tigers, is a film producer, editor and writer. She executive produced The Big Picture: Rethinking Dyslexia, a documentary that demystified dyslexia and generated widespread awareness of this misunderstood disability. Shown on HBO in 2013, and winner of the Parents' Choice Award, the film continues to be screened all over the world acting as a starting point for conversation and change. In addition to her film credits, Pritzker co-­‐founded the My Hero Project, an interactive website for kids that is devoted to telling the stories of ordinary people who have accomplished extraordinary things. She is also President of Seedlings Foundation.
David Bornstein is a journalist and author who focuses on social innovation. He co-authors the "Fixes" column in The New York Times "Opinionator" section, which explores and analyzes potential solutions to major social problems. He is the co-founder of the Solutions Journalism Network, which supports journalists who report on constructive responses to social problems. His books include How to Change the World: Social Entrepreneurs and the Power of New Ideas, The Price of a Dream: The Story of the Grameen Bank, and Social Entrepreneurship: What Everyone Needs to Know. He is currently completing a book on social innovation in the U.S. and Canada. He lives in New York.
Dr. Pamela Cantor is the Founder, President and CEO of Turnaround for Children, a nonprofit organization that partners with public schools to address the obstacles to teaching and learning that stem from the impact of poverty-related stress on the developing brains and bodies of children. Turnaround has designed a targeted intervention to mitigate the way this stress affects student readiness for learning. In each partner school, Turnaround works simultaneously to create systems of support for the highest-need students, trains teachers in instructional strategies designed to produce safe, supportive and productive classrooms, and works with school leaders to build a high-performing culture that prioritizes student development. By working across three domains – student support, teacher training and leadership preparation and coaching – Turnaround helps struggling schools get to a critical tipping point where they are poised for academic recovery and student growth.
Dr. Cantor's approach to tackling the challenges faced by students, teachers and schools in high-poverty communities draws on her experience as a child psychiatrist treating children exposed to trauma. As one of the leaders of the Partnership for the Recovery of New York City Schools, Dr. Cantor assessed the impact of the 9/11 attacks on schoolchildren in the city. In high-poverty schools, she found students traumatized by the circumstances in their lives, teachers ill equipped to meet the intense behavioral and academic needs of their students, and principals unable to crack the barriers to building a strong culture that ensures social and academic success for all. These schools were not ready for teaching or learning. She founded Turnaround for Children to address this critically important dimension for transformation of the public education system.
Dr. Howard Steele is co-director of the Center for Attachment Research (CAR) in the New School Psychology Department. He also serves as honorary senior lecturer in psychology at University College London and as a consultant on attachment research at the Clinic for Dissociative Studies in London. Mr. Steele is the founding and senior editor of the quarterly international journal Attachment and Human Development; he has published widely on topics related to attachment across the life cycle and generations, including the effects of loss and trauma in low-risk normative and high-risk clinical populations. His research work has increasingly come to focus on caregiver-child relationships in the context of foster care and adoption, both nationally and internationally.
For more information:
Paper Tigers go to: http://www.PaperTigersMovie.com.
ACES Connection: http://acesconnection.com
ACES in Education: http://www.acesconnection.com/g/aces-in-education
American Education Week: http://www.nea.org/grants/19823.htm