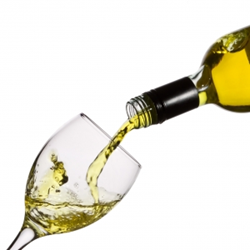 The NHS states that men should not be regularly consuming over 3-4 units of alcohol per day, whilst for women this limit stands at just 2-3 units a day.
(PRWEB UK) 11 November 2015
With this year's Alcohol Awareness Week just around the corner (16-22 November), perhaps now is a good time for us all to consider our own alcohol intake, whether it is too much, and the long-term health and social implications of excessive consumption of alcohol.
Alcohol Awareness Week is pioneered each year by the charity Alcohol Concern, who work to "challenge the alcohol industry, government or out of date ways of thinking" to go some way to reducing the figure of more than 1.6 million people in the UK living with an alcohol addiction.
Each year Alcohol Concern decide to focus on a different theme for Alcohol Awareness Week. Last year's theme was "Facing our alcohol problem: Taking back our health and high streets", whilst Alcohol Awareness Week 2013 urged people to be more vocal regarding alcohol – i.e. start to discuss the health risks and social problems that alcohol causes, and how alcohol is everywhere in society.
This year, the theme will be "the impact of alcohol on health and society". Alcohol Concern has created 10 campaign goals – which includes the proposed idea of a phased ban on alcohol sponsorship of sports, music and cultural events, plus stating that alcohol should only be sold at certain times, in designated areas.
The charity work throughout England and Wales to raise awareness about the risks of alcohol abuse and campaign for varied and effective treatment services for the people who require it the most.
A particularly effective treatment for alcohol dependency is one available at Medical Specialists® Pharmacy, after previously being inundated with requests for it. The treatment goes by the name of Selincro, and may only be obtained by completing an online consultation with one of the Medical Specialists® GMC-registered doctors, or by sending a private prescription to Medical Specialists®.
Selincro's active ingredient (nalmefene) works by latching onto certain opioid receptors in the brain that are responsible for addictive behaviour, altering their activity, thereby decreasing the urge to continue drinking.
So why do people have an urge to drink to excess in the first place? Remember, alcohol in itself isn't the major problem, rather it is the abuse of it and it's over-consumption that leads to serious issues. What often begins as "needing a drink to unwind after work" or "just having a few drinks with mates", can quickly spiral into looking for any excuse to get drunk; I've just been paid, the sun is shining, I need drink to socialise, I'm off work tomorrow…these are some of the common things used as a reason to drink; often to excess.
Worryingly, many people may be unaware they are actually drinking to excess. The NHS states that men should not be regularly consuming over 3-4 units of alcohol per day, whilst for women this limit stands at just 2-3 units a day.
Drinking dangerous levels of alcohol over the course of many years will inevitably lead to serious health problems, particularly to the body's organs. The most commonly organs impacted are the brain, heart, liver, nervous system and the pancreas.
Heavy drinkers are also at a significantly increased risk of having high blood pressure and high 'bad' cholesterol levels, both of which are huge risk factors for heart attacks and strokes.
According to NHS Choices, the numerous long-term health risks associated with alcohol misuse include:

High blood pressure
Stroke
Pancreatitis
Liver disease
Liver cancer
Mouth cancer
Head and neck cancer
Breast cancer
Bowel cancer
Depression
Dementia
Sexual problems, such as impotence or premature ejaculation
Infertility
However, it is not just the person's health at risk with alcohol misuse. Regularly abusing alcohol has much wider implications, being socially detrimental too. As NHS Choices quite rightly point out, the social implications include:
Family break-up and divorce
Domestic abuse
Unemployment
Homelessness
Financial problems
Those concerned about their drinking should speak to their GP as soon as possible, without fear of prejudice. The GP may decide to assess the level of alcohol misuse, or the assessment could be carried out as routine for people being treated with alcohol-related injury or illness.
The assessment will usually consist of several screening tests involving a series of questions. It is vital to be honest when answering the questions so the GP can provide appropriate treatment.
The common tests administered are usually the Alcohol Use Disorders Identification Test (AUDIT), the Fast Alcohol Screening Test (FAST) and the Severity of Alcohol Dependence Questionnaire (SADQ).
Medical Specialists® hope this article will now make the nation take some time to consider their own drinking habits, and if it is a cause for concern that needs addressing before the problem spirals, resulting in any of the health and social risks highlighted previously. Alcohol Awareness Week is a great time to reflect on this and put positive steps into place for a brighter, more sober future.