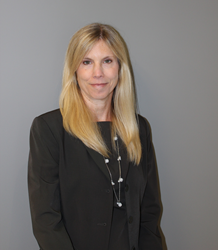 Lisa Schuman says: Having someone to whom patients can turn for help with stress reduction, relationship difficulties and decision making can provide patients with answers, support and decrease their sense of isolation. We look forward to adding this new
Norwalk, CT (PRWEB) November 12, 2015
PathToFertility, the fertility blog from Reproductive Medicine Associates of Connecticut (RMACT), is launching a new column today that enables readers to ask questions and to determine the topics being covered. Through "Ask the Expert," prominent clinical social worker Lisa Schuman, LCSW, will address readers' questions every other Thursday. The goal is to create a dialogue in a safe, anonymous environment that provides information and tools for fertility patients to use during their infertility treatment.
"Fertility treatment can be stressful," says Schuman, director of mental health services at RMACT. "Having someone to whom patients can turn for help with stress reduction, relationship difficulties and decision making can provide patients with answers, support and decrease their sense of isolation. We look forward to adding this new column to the large array of services we offer our patients."
"Ask the Expert" readers can submit questions through RMACT's Facebook page or through email at asktheexpert(at)rmact(dot)com. After Schuman answers the question, other readers will have the opportunity to add their perspective and to ask additional questions on the topic. This new column expands the reader experience, allowing them to personalize the content to their needs.
PathToFertility is a daily blog for anyone affected by infertility, including patients, family and friends in Connecticut, New England and nationwide. The blog's founder, main writer and editor in chief is Lisa Rosenthal, who has over 25 years of experience with fertility professionally and personally, including being RMACT's patient advocate. Other columns include "Kate's Corner," which is written by RMACT's patient liaison Kate Doyle about what a new patient can expect coming into the practice, as well as other helpful information for the early stages of fertility treatment. RMACT's physicians and Integrated Fertility and Wellness (IFW) providers also post articles.
"PathToFertility serves an important function, providing a way to get empathetic support and useful information that is accessible to fertility patients at all times online," said Rosenthal, who started the blog five years ago to create further understanding of fertility challenges and to provide a compassionate forum. "Having Lisa [Schuman] come on board to provide bi-weekly answers to real readers' questions and concerns is a wonderful new gift that we can offer readers."
Schuman has worked with infertility patients for almost two decades. She is also the chair of the Oocyte Cryopreservation Task Force for the Mental Health Group of the American Society for Reproductive Medicine (ASRM). She has received several awards for research projects at the ASRM and the Pacific Coast Reproductive Society's annual meetings; her most recent award was presented at the 2014 ASRM Annual Meeting for her contributions to clinical studies about elective oocyte cryopreservation, commonly known as egg freezing.
About Reproductive Medicine Associates of Connecticut (RMACT)
RMACT specializes in the treatment of infertility, including assisted reproductive technologies (ART) such as intrauterine insemination (IUI), in-vitro fertilization (IVF), and Comprehensive Chromosome Screening (CCS). RMACT, Fairfield County's largest fertility clinic and egg donation center, is one of 11 leading In Vitro Fertilization (IVF) centers nationwide chosen by In Vitro Sciences to participate in its Centers of Excellence program. RMACT has offices in Norwalk, Danbury, Stamford and Trumbull, CT. RMACT also offers infertility treatment financing and support services, such as nutrition counseling, massage therapy, psychological counseling, acupuncture and yoga, through RMACT's Integrated Fertility and Wellness Center.
The RMACT team includes lead physicians Drs. Mark P. Leondires, Spencer S. Richlin and Joshua M. Hurwitz, as well as fertility specialists Drs. Cynthia M. Murdock and Shaun C. Williams. All five physicians are Board-Certified Reproductive Endocrinologists and are members of the American Society for Reproductive Medicine (ASRM), the Society for Assisted Reproductive Technology (SART) and the Fairfield County and Connecticut Medical Societies. Each has received numerous awards, and all five are Castle Connolly "Top Doctors." RMACT's IVF laboratory is accredited by the College of American Pathologists (CAP), and CLIA; other accreditations include the Accreditation Association for Ambulatory Health Care (AAAHC) and the American Institute for Ultrasound in Medicine (AIUM). For more information visit http://www.RMACT.com or find us on Facebook.