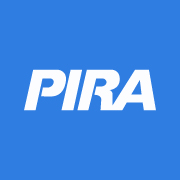 October crude prices traded within a narrow range, with bullish sentiment related to declining domestic production offset by a bearish 20+ million barrel U.S. crude stock build associated with seasonal refinery maintenance
New York, NY (PRWEB) November 11, 2015
NYC-based PIRA Energy Group reports that October crude prices traded within a narrow range. In the U.S., total commercial stocks drew again this week. In Japan, crude runs eased again while crude imports and stocks surged. Specifically, PIRA's analysis of the oil market fundamentals has revealed the following:
North American Midcontinent Oil Forecast
October crude prices traded within a narrow range, with bullish sentiment related to declining domestic production offset by a bearish 20+ million barrel U.S. crude stock build associated with seasonal refinery maintenance. The majority of that stock build occurred in PADD III, resulting in weaker crude differentials in both West Texas and the Gulf Coast, relative to Cushing, where crude stocks were unchanged. Meanwhile, Bakken and Canadian light grades strengthened on the imminent start-up of two new northern pipelines.
Upside Production Surprise Before Abrupt Ongoing Downturn
Last Thursday's storage injection brings total inventories to 3,929 BCF assuring a new end-October record high. Updated balances now point to a 3.98-4.00 TCF weekly peak for the season with a daily foray above 4.0 TCF still in the cards. The inability to post an even higher peak underscores the extent to which supply and demand responses were needed to limit builds given feasible storage limits, namely within the Producing Region (PR), where stocks are projected to peak a bit above 1.4 TCF by mid-November. Such a level would be ~94% of demonstrated capacity — a figure that also highlights the need of incremental demand and the additional pullback in production of late needed to keep storage in check.
As Marginal Costs for Coal Units Hold Up, German Power Sets to Remain Firm
This week will see wind output rise well above normal levels, bringing German day-ahead prices down with them. There are, however, some structural factors that will continue to underpin German prices. While EUAs remain at multi-year highs, marginal costs for coal units are also relatively stronger than anticipated. In fact, critically low water levels in key stations along the Rhine River imply higher delivery costs by at least 0.8 to 2 euro/MWh. Power generators have announced possible disruptions, especially as water levels are moving further lower.
Brief Bullish Run Tamped Down, Market Returns to Downward Trajectory
The modest coal rally that occurred in late October into early November came to an end last week, with the entirety of the three major forward curves falling compared to the end of the previous week. FOB Newcastle (Australia) generally lost the most ground, while API#2 (Northwest Europe) and API#4 (South Africa) also fell, but to a lesser extent. API#5 prices (higher ash, lower cv FOB Newcastle coal) fell sharply to a new low for the year. This is a reflection of how weak buying activity, particularly from China, is in the current market. With underlying Chinese coal demand and thermal coal imports continuing to contract year-on-year, it will be very difficult for prices to structurally rise.
Interest in California Offsets Prior to Compliance
PIRA expects a continued slow escalation in carbon price — with upward pressure from the increasing reserve price will be muted somewhat by bearish emissions data, weak inflation figures (impacting reserve price), and compliance offset usage. November has seen the milestone Compliance Period 1 surrender and will see the final auction of 2015. Interest in offsets drove prices higher and narrowed the spread vs. allowances.
European LPG Prices Mixed
Large cargo butane import prices were crushed 9% lower to be called below $360/MT, as low Rhine River levels are stifling barge traffic to Germany. Although higher prices persist up the river, halted barge traffic has disconnected inland markets and the Amsterdam/Rotterdam/Antwerp cargo market. Propane prices gained $11/MT to $367/MT for December futures — a level that has the arbitrage from the United States wide open.
Ethanol Prices Higher
U.S. ethanol prices increased the week ending October 30. Assessments were supported by higher gasoline and corn values.
Dollar Pressure
With commodity indices struggling to maintain multi-year lows, and farmers extremely undersold on 2015 production, it's hard to find much to be bullish about.
Strong U.S. Labor Market Report Significantly Raises Odds of December Fed Tightening
Last week's better-than-expected U.S. data for October removed worries about the economy's momentum. They also suggested that the country's labor market is increasingly running out of slack. There were signs of faster wage growth, but they remained tentative. The relationship between unemployment and wage inflation is likely to be a key concern for U.S. policymakers going forward. Asian manufacturing confidence data for October showed encouraging improvements.
U.S. Commercial Stocks Draw Again
Total commercial stocks drew this week, the second draw in a row. A drop in crude and product imports seems to be the primary driver. Total commercial stocks are down 6.0 million barrels from the all-time high. With larger draws the same few weeks last year, the commercial stock excess. Crude stocks built and the surplus widened to the highest of the year. With crude runs still low due to maintenance, this is not an unexpected outcome.
U.K. Gas Enters the Switching Band with Coal, but Effect Limited at this Point
The slide in NBP prices is leading gas to a more competitive position relative to coal. At current market prices, PIRA will be upgrading the utilization of U.K. gas-fired generation by roughly 1 GW through the end of the year and about 2 GWs in 1Q 2016.
U.S. Coal Market Forecast
Warm weather (actual and balance of month) is depressing natural gas prices and inflating coal stock levels, stirring memories of 2012. The downside price risks for gas and coal, which we warned about the past few months, have already arrived. More supply-side destruction in fossil fuel markets is expected.
WCI Carbon Market to Carry Surplus Forward, 2015 With Record Expected Length
Newly released California and Quebec GHG emissions data, through 2014, contained few surprises. The Compliance Period 1 allowance surplus is at least 35 MT, not accounting for use of offsets. Should 2014 CA broad scope emissions levels persist for 2015, the surplus would be about 35 MT for that year alone. CCA prices were not affected by the release.
Key Ethanol Industry Indicators Reverse
The week ending October 30, U.S. ethanol and production and stocks rose and the manufacture of ethanol-blended gasoline fell.
Key Indicators Continue to Gain
The S&P 500 posted a fifth week of gains. Most of the related indicators improved again (Russell 2000, volatility, and U.S. high yield credit). Emerging market bond credit performance has been flat the last several weeks, while the U.S. indicators have continued to improve. Overall, commodities eased again, as did ex-energy. Oil was slightly higher. With regard to currencies, the U.S. dollar was mostly stronger, most notably against the euro, yen, British pound, and key eastern European currencies. U.S. government bond yields have inched higher on short and longer-term maturities as markets continue to contemplate the Fed raising short-term rates at its next meeting, which will conclude December 16th.
Japanese Crude Runs Ease Again, Crude Imports and Crude Stocks Surge
Crude runs eased again and crude imports rose sharply from very low levels such that crude stocks ballooned 7.9 MMBbls. Finished product stocks posted a draw, though kerosene continued to build seasonally and there was a minor build in gasoline. Margins remain good and strengthened on the week due to higher cracks on all the major products.
Ukraine Receiving Gas Cheaper from Western Europe Despite Deal to Lower Russian Price
The price of natural gas (delivered to Ukraine) from the European Union under some contracts with national joint-stock company Naftogaz Ukrainy has fallen to the level that is lower than the price of Russia's Gazprom, Business Development Director at Naftogaz Yuriy Vitrenko has stated. "Last week we've signed an agreement at the price lower than Gazprom's [price]. This week we've also bought at a price lower than Gazprom's [price]," he said.
CSAPR Emissions Below Cap — Awaiting New Regs
Emissions data for the Cross State Air Pollution Rule are complete through Q3 2015 (including the Ozone Season) and show significant year-on-year emissions decreases, with all programs set to finish 2015 at or below even tighter Phase II caps. The Seasonal NOx market awaits the new federal Transport Rule for 2008 Ozone NAAQS; it is unclear whether current allowances will be recognized. EPA must also address certain states' budgets/caps, while a decision is soon expected from the D.C. Circuit on MATS.
Global Equities Gain on the Week
Global equities gained on the week. In the U.S., growth sectors led the complex higher. Banking and energy well outperformed and posted strong gains. Defensive sectors underperformed as evidenced by declines in consumer staples and utilities. Internationally, many of the tracking indices were higher, led by a strong gain for China.
Petrobras Oil Workers Strike — A Step Toward a More Politicized Movement
The Petrobras oil workers' strike has spread to producing fields in the Campos Basin, which account for 65% of Brazil's crude oil output. Oil production losses on Monday and Tuesday averaged 226 MB/D and reportedly increased on Wednesday. The company is trying to reduce the damage to production by sending contingency teams to the affected platforms. The downstream impact of the strike is likely to be limited since, by law, refining operations must meet a minimum requirement in order to avoid serious disruptions of supply. Unlike most previous labor actions, which focused on wages and have ended with typically little impact, the unions this time are demanding a say in management business decisions. PIRA's best guess is that the strike does not last more than two weeks. Production losses will mostly impact exports, but not initially because ample stocks can be drawn down, but inevitably they will be lower than they would have been because of the output losses.
Poor Showing in China LNG Will Remove Support for Asia Spot
The illusion of spot price support in Asia is bound to be short lived if only for a severe slowdown in China, which has subscribed to a large portion of the new regional LNG supplies on offer.
Aramco Pricing Adjustments for December: Europe More Generous, Asia Tightened
Saudi Arabia's formula prices for December were just released. The most significant change was more generous terms for European destinations, with Northwest Europe being cut more aggressively than the MED. U.S. pricing was lowered by a modest amount, while Asian pricing was raised. The adjustments, in a broad sense, were in line with what fundamental pricing drivers would have suggested.
Keystone XL Pipeline Rejected
On Friday, U.S. President Obama formally rejected TransCanada's application to build an oil pipeline from Alberta to Steele City, Nebraska, where it would connect with the existing Keystone pipeline system, increasing its capacity by 830 MB/D. This was a political decision and the President made it clear that fighting climate change is a priority for his remaining 14 months in office. In the near term, this decision will not have much impact on Canadian price differentials. However, by the end of this decade, new capacity will be needed to avoid steeper discounts for Canadian grades.
The information above is part of PIRA Energy Group's weekly Energy Market Recap - which alerts readers to PIRA's current analysis of energy markets around the world as well as the key economic and political factors driving those markets.
Click here for additional information on PIRA's global energy commodity market research services.
CONTACT:
PIRA Energy Group
3 Park Avenue, 26th Floor
New York, NY 10016
212-686-6808
sales(at)pira(dot)com