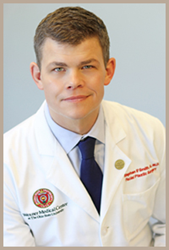 Columbus, Ohio (PRWEB) November 12, 2015
Dr. Stephen Smith is excited to be celebrating the one year anniversary of his cosmetic surgery practice. Smith Facial Plastics specializes in surgical procedures, non-surgical procedures and laser treatment. Clients will find the offices of Dr. Stephen Smith conveniently located in the heart of central Columbus. Those already familiar with the practice can look forward to new expansions to the business in the near future.
Clients will find all their goals can be attained with Dr. Smith, whether it is creating a more youthful appearance or correcting specific facial features. Dr. Smith is an expert in surgical procedures and can help every client make the best decision for their personal needs.
As a fourth-generation surgeon in Ohio, Dr. Smith knows his home state well. Dr. Smith graduated from Columbus Academy and continued his education by going on to study architecture at the University of Pennsylvania. Upon his graduation with the honor of summa cum laude from The Ohio State University College of Medicine in 2001, Dr. Smith served as chapter president of the AOA Medical Honor Society. He also served as the Director of Facial Plastic and Reconstructive Surgery at Ohio State University. He completed a fellowship of The American Academy of Facial Plastic and Reconstructive Surgery in Latham, NY, with Edwin F. Williams, III, MD, who is an international leader in the field of facial plastic and reconstructive surgery.
Dr. Smith has been proud to receive recognition as a recipient of the Best Doctors award every year since 2009. From 2009-2011, Dr. Smith was honored as one of America's Top Physicians. He earned a place on the Marquis Who's Who in America list in 2010 and received the OSU Citizenship Award. Dr. Smith is currently training his 4th fellow, through the American Academy of Facial Plastics and Reconstructive Surgery.
Smith Facial Plastics provides clients with an array of options to meet every individual need. Surgical procedures include: cosmetic rhinoplasty and nasal reconstruction, eyelid surgery, facelift, forehead lift, mid face lift, skin resurfacing, weekend lift and otoplasty which is reshaping of the ears. For those interested in procedures that do not involve surgery, services provided include: belotero balance, botox, chemical peels, dermabrasion, juvederm, lip augmentation, restylane and skin rejuvenation.
Dr. Smith's mission in his laser treatment clinic is to provide clients with the most effective, comprehensive laser treatments available today while minimizing post-procedure discomfort. He achieves this mission by utilizing two sophisticated non-invasive treatments – Active and Deep FX Fractional CO2 Laser Treatment and Pulsed Dye Laser Treatments. When you meet Dr. Smith for your initial consultation, he will work with you to develop a treatment plan tailored to your specific needs.
Dr. Smith is not content to rest on his laurels, he continues to work to introduce new technologies and services to the residents of his hometown. Clients can contact Dr. Smith anytime at 614-678-7180 to make an appointment for an initial consultation. His office is located at 5175 Morse Road, Gahanna, OH, 43230 with a second office located at 915 Olentangy River Road #4000, Columbus, OH, 43212.