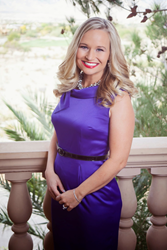 I've come to realize it's the ordinary moments that are the most extraordinary.
(PRWEB) November 16, 2015
MOPS International is dedicated to meeting the needs of every mother of preschoolers. MOPS strives to attain this vision through the local MOPS group. A MOPS group is started through a local church, and often has a leadership team made up of 8 key positions, although many groups start with only 2 or 3 leaders. Most MOPS groups vary in size from 10 to 200 women. MOPS groups usually meet once or twice a month, and often provide childcare through the MOPPETS program.
Leah Spina believes that changing your perspective as a new parent can change everything for the better. Her message is to encourage overwhelmed, stressed out mothers with wit, humor and honest candidacy about the challenges of new parenthood through real-life stories. She tasted common, new parenthood battles firsthand: as a new mother, Spina experienced a great deal of emotional upheaval and overwhelm. When her second child was born, she worked as hard as she could to care for two small children, but felt overwhelmed. She wanted to enjoy motherhood and her small children, but she didn't know how. Slowly, she started to change her perspective and soon realized that children are only small once – maybe the little years were not just a season to endure, but a once- in-a-lifetime gift to savor each day. Spina's determination to slow down and enjoy time with her kids inspired her new book, Stop and Smell Your Children.
Leah has spoken at both the Arlington MOPS Group and the Frisco MOPS Group in Texas earlier this month. Her last stop before the holidays will be in Dallas, TX.
To book Spina to speak at your next event, visit http://www.leahspina.com/speaking/
About Leah:
Leah Spina is a former journalist of a national news magazine turned stay-at-home mother of three children, age five and under. She graduated from Thomas Edison State College with a B.S. in Business Administration and World Journalism Institute, and also worked at the Gladney Center for Adoption as a Childbirth Coordinator. Leah resides in the Dallas/Fort Worth, Texas area with her husband, David, and their three children: Samson, Esther and Hannah.