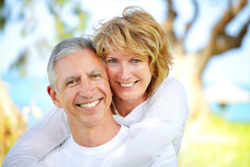 Relocating at retirement can be an exciting and fun adventure. These 10 tips will help you navigate the process smoothly and efficiently to ensure a successful relocation move.
Libertyville, IL (PRWEB) November 12, 2015
Marian Schaffer, Principal and Founder of Southeast Discovery, a real estate consulting firm specializing in guiding Baby Boomers with their real estate needs in the niche markets of retirement relocation and second homes in the Southeast region, recently shared ten tips to help Baby Boomers planning to relocate at retirement effectively plan and implement a move.
"Relocating at retirement can be an exciting and fun adventure," Schaffer said. "The more organized you are about the process, the better. Make a list, set your priorities, and stick to them. Do your homework, listen to your gut on the real estate professionals you choose to work with and write things down. If you go about these steps in a pragmatic and organized way, you'll set yourself up to be thrilled with the outcome."
According to Schaffer, the following ten steps will help relocating Baby Boomers effectively plan and carry out their move:
1. Make a list of what you want your ideal retirement lifestyle to look like. Schaffer said there are several questions relocating Baby Boomers should consider when trying to determine which retirement location best suits them. "Some of the questions we suggest our clients ask themselves are, do you want access to a big city or does living in a less populated area sound appealing? Would you like to live near a university in order to take advantage of continuing education courses and collegiate games? Are you an avid cyclist or runner who wants to live near biking and running trails? What type of climate appeals to you – year-round temperate, or something more seasonal? These lifestyle factors are very important considerations for choosing the ideal retirement locale," said Schaffer.
2. Factor in these attributes when identifying areas for further research, and create an ordered list of all the locales that offer what you're looking for. "Once they've figured out the lifestyle factors that are non-negotiable in a retirement location, we advise our clients to spend some time researching areas that offer some to all of the attributes they're looking for, and make an ordered list of areas that offer these attributes," said Schaffer.
3. Visit both the areas and communities on your list that meet most of your requirements. Schaffer recommends identifying and visiting master-planned communities within the geographic areas you're targeting that offer lifestyle amenities and activities specifically geared to relocating retirees. "Many of these communities offer welcome packages where you can come, stay on property, use and enjoy the amenities, and tour with an onsite real estate professional to learn more about the real estate options available at the community," said Schaffer.
4. When visiting your desired areas firsthand, participate in daily activities as if you were a local. The best way to get a true feel for whether an area is really for you is to do what you'd normally do if you lived there. "In each place you visit, walk the downtowns, eat at the restaurants, talk to the locals. Learn about the airport's capabilities for when friends and family visit, or when you want to return home for a visit. Research the local health care facilities and hospitals, and ask the locals their opinions of these things too," said Schaffer.
5. Locate a reputable real estate professional. "Buyers should find a real estate professional who will provide an overview of the area and show communities and real estate that is both in the buyers' price range and that offer the lifestyle components they're looking for," Schaffer said. "Realtors should also be able to tell you what the real estate tax rates are for the area, and if you're looking at specific communities, the HOA fee schedule and what these fees include. If there are membership fees to live in the community, your realtor should be clear on these as well. It's a good idea to understand what the entire 'carrying costs' are to live in a community you've identified."
6. Take detailed notes on each place you visit. Schaffer recommends taking notes on both the geographic areas and the communities visited, and making a list of pros and cons for each area and community. "It's easy to forget which aspect of each community or area you like best if you visit more than one and rely on your memory once you get back home. Taking notes during your onsite visits will help you to filter down and decide which area and community meets your needs and appeals to you the most."
7. Get your home on the market. "Some of our clients do this before they begin their search and others take this step after they've found where they'd like to relocate to. Decide the best time for you and begin taking steps now to ready your home for the market," said Schaffer.
8. If you're planning to buy land or a home site, identify a reputable builder in the area you're relocating to. "Many times, a quality real estate professional will have reliable knowledge on builders in their area they can recommend to you," said Schaffer. "It's a good idea to interview several builders to compare their costs, their process, and their level of customer service. And before you buy a home site, make sure you have accurate knowledge of the area's build costs so the total number – land and build costs together – are within your desired budget."
9. Once you've purchased a home or decided to build, coordinate your move and get the logistics in place to make the entire transition as seamless and cost effective as possible. "The sale of your current home, selecting a mover, discontinuing current utilities and setting up new utilities, deciding whether to relocate to the new area and move right into your new home, or rent a home in the area where your new home will be built – all these decisions need to be thought through and coordinated," Schaffer said.
10. Enjoy your new life in your new location. "Once you've settled in to your new location and your new home, get involved in your new community, seek out the activities that interest you most, and make time for hobbies and recreational pursuits you'll enjoy. After all, you've put the time and effort into finding the ideal area and community to call home for this new phase of your life, and you deserve to enjoy it," said Schaffer.
About Southeast Discovery
Since 2004, Southeast Discovery has been a trusted resource for candid information and insight on communities, developments, and general real estate in the Southeast. Through its highly-ranked web portal, newsletter and blog and its one-on-one work with clients, Southeast Discovery helps buyers actively looking for a retirement or second home in the Southeast navigate the process of identifying the right area and community for their needs. To learn more, visit http://www.southeastdiscovery.com/.