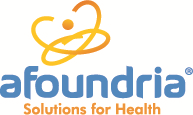 "While searching for a clinical charting solution to benefit our clinicians and patients, ChartPath® separated itself from the pack with its ease of use and design that is customized for our specialty of post-acute and subacute care."
Austin, TX (PRWEB) November 12, 2015
Afoundria, LLC has been selected by both Hospital Internists of Austin (HIA) and PreventiaMed as their primary clinical charting system provider. Afoundria builds simple and effective software tools to help providers and physicians serve higher quality and safer care for patients before, during and after encounters.
As of November 1, 2015, HIA and PreventiaMed have begun using ChartPath®, Afoundria's proprietary clinical charting system customized for the post-acute care clinical environment. At full deployment, this will represent over 100 new clinical providers using ChartPath®.
"While searching for a clinical charting solution to benefit our clinicians and patients, ChartPath® separated itself from the pack with its ease of use and design that is customized for our specialty of post-acute and subacute care," said Dr. Dieter Martin, MD, President of HIA and PreventiaMed. "This was an easy decision and creates tremendous value for our doctors and patients alike."
With over 70 physicians in their group, HIA is the largest privately held hospitalist group in Austin, covering five major hospitals in the city: St. David's Medical Center, North Austin Medical Center, South Austin Medical Center, Heart Hospital of Austin and Georgetown Hospital. Numbering more than 25 clinical providers, PreventiaMed is focused on post-acute and subacute care in the Austin area.
"At a time when physicians are becoming increasingly disenfranchised with the promises of healthcare technology, it is important to focus on solutions that are first and foremost usable, friendly and allow the doctors to focus on practicing medicine, not technology." says Jon McBride II, CEO of Afoundria. "Everything we design at Afoundria is intended to free physicians from cumbersome tools so that they can create a great patient experience while maximizing their bottom line."
"As a pioneer in the field of hospital medicine for more than two decades, HIA is pleased to work with Afoundria and offer ChartPath® to our group of physicians throughout Austin's top facilities," said Luke Redman, CEO of HIA. "We look forward to the impact ChartPath® will have on improving the quality of physician care throughout many facilities in the Austin area, including long-term acute hospitals and skilled nursing facilities."
About ChartPath®:
ChartPath® provides a charting flow that is customized for the post-acute care clinical environment. With ChartPath®, physicians can quickly capture relevant patient information in a workflow compatible with their practice, and access patient information remotely in a meaningful format that can be shared among care team members.
Key benefits of ChartPath®:

Provides more time with patients and less time charting
Delivers an optimized clinical user experience and workflow
Allows access to patient information from facility-to-facility
Provides the ability to create patient data interfaces to and from hospitals, labs, and health information exchanges
Facilitates smooth transitions in and out of post-acute care facilities reducing re-admissions
Allows physicians to manage their practice across multiple facilities and settings
###
Afoundria, LLC., an Austin ­based healthcare technology provider, develops tools to serve physicians and patients. Afoundria solutions facilitate smooth transitions in and out of post-­acute care facilities while at the same time reducing readmissions. Afoundria's top priority is to reduce the time and energy doctors spend on technology and process and put them back in charge of efficient patient care management.