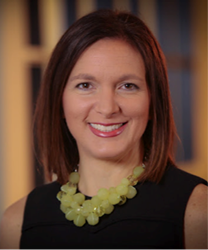 "As a small company, it's hard to float cash up front while delivering service to your customer. We couldn't grow until we had NOWaccount."
Atlanta, GA (PRWEB) November 11, 2015
NOW Corp, a certified woman-owned business, announced today in honor of Veterans Day that it is making $100 million available to help Veteran-Owned and Service Disabled Veteran-Owned Businesses (SDVOB) grow by enabling them to fund new and larger contracts with their commercial and government customers. Through its innovative new payment solution NOWaccount®, NOW Corp already has helped a number of veteran-owned businesses dramatically increase revenue and create jobs within their communities.
Veteran Kit Walker started his company, Enterprise Business Solutions 4U, Inc. (EBS-4U), a facilities support services provider, two years ago with an $8,000 contract. Today he's on track to grow into a $10 million company by the end of next year. As a service disabled veteran-owned business, EBS-4U targets government customers, such as the Metropolitan Atlanta Rapid Transit Authority. But while government contracts have allowed his business to grow, they come with their own set of challenges, including slow payments.
"As a small company, it's hard to float cash up front while delivering service to your customer," said Walker. "We couldn't grow until we had NOWaccount."
Veteran Woodie Sharpless, CEO of Sharp Solutions, Inc. (SSI), agrees. Sharpless spent eight years on Active Duty in the U.S. Army serving with the 82nd Airborne Division, culminating his service at the White House Communications Agency (WHCA). Since then, his company SSI has played an integral part in establishing and operationalizing Enterprise Architecture, Cloud Services, and IT Acquisition Review (ITAR) processes with the Department of Homeland Security.
"Government contracts typically have Net 30 or Net 45 terms, but being a small business, that presents a huge challenge," explained Sharpless. "I've got to pay employee salaries and benefits for 30 to 45 days before I get paid. How do you sustain a business, fund growth, and maintain cash flow within the confines and constraints of a government contract?
"That's a huge burden on my shoulders," Sharpless continued. "NOWaccount bridges that timeframe for me. Now I'm totally focused on operations because I know I'll get paid."
For small businesses that sell to other businesses or government customers that require extended payment terms as long as 30, 60 or even 90 days, NOWaccount allows them to get paid their actual revenue (not a loan or factoring) within five business days, regardless of when or if the customer pays. For a flat 2.5% merchant fee, the same or less than the cost of accepting a credit card, small businesses can get paid in days, offload the payment risk, eliminate the time and effort required to manage accounts receivables and collections, and strengthen their balance sheets.
"I was fortunate to hear about NOWaccount from a colleague," said Sharpless. "I was about to sign up with an alternative lender that would have helped me grow but would have charged double the fees of NOWaccount."
Unlike a loan or factoring, NOWaccount is an innovative new payment solution that works like accepting a credit card, except the small business supplier chooses when to use it rather than their customers. NOWaccount does not interfere with the customer relationship and is largely invisible to customers, who continue to receive their invoices and pay according to their own schedules, with no late fees. In fact, NOWaccount enables small businesses to build customer relationships by demonstrating a stronger balance sheet, helping them win larger customer contracts, as well as access additional sources of capital from their banks or other financial institutions. Because NOWaccount is a payment solution, and not a loan or factoring, it works alongside a small business's bank loans and lines of credit.
"Here's a company that I use to grow my business and meet my obligations," explained Walker, adding that he relies on NOW Corp as a partner that helps him plan for future growth. "I don't have to worry about where the funds are going to come from."
In addition to enabling small businesses to get paid immediately when extending trade credit to their customers, NOW Corp also works with partners such as VeteransList.us, large government entities, and Fortune 500 companies to connect veteran business owners with potential contracting opportunities.
"NOW Corp is committed to supporting our veteran business owners, as well as all small business owners and entrepreneurs. We recently participated in two events with the SBA for small suppliers and prospective suppliers of Moody Air Force Base and Fort Benning to help them learn how to compete for and deliver on larger government contracts," said Lara Hodgson, president and CEO of NOW Corp. "At NOW Corp, we've been fortunate to help a wide range of small businesses significantly expand their government and commercial contracts and, as a result, our clients have created or retained more than 1,500 jobs in Georgia alone over the last couple of years."
Sharp Solutions, Inc. is a great example of this. "We've grown from three employees in February of this year to 13 employees today, and we're still growing," said Sharpless. "I couldn't have grown the business to where it is now without this service."
About NOW Corp
NOW Corp is a certified women-owned business founded in December 2010 to enable small businesses to grow, create jobs, and stimulate the U.S. economy. Recognizing an inefficiency in the $32 trillion trade credit sector, the founders leveraged their engineering and entrepreneurial backgrounds to create NOWaccount, an innovative new payment solution that allows small businesses to get paid their actual revenue immediately, in a way that is not a loan, not factoring, feels like but costs less than accepting a credit card for payment, and is invisible to their customers. Since launching NOWaccount®, NOW Corp has empowered small businesses across the nation to GROW FEARLESSLY!™, often resulting in double- or triple-digit revenue growth within the first year of enrollment. For more information, visit http://www.nowcorp.com.