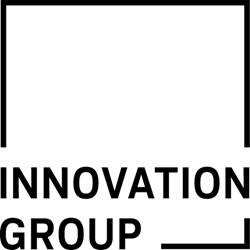 J. Walter Thompson's report estimates that the group represents more than $35 billion in annual spending power and almost 17% of the population in one of the world's most important emerging markets.
NEW YORK, NY (PRWEB) November 11, 2015
A new report from the Innovation Group, the futurism unit of J. Walter Thompson Intelligence, takes an in-depth look at Brazil's generation Z, a group whose lives have been marked by Brazil's spectacular economic rise in recent years, as well as its persisting social inequality. J. Walter Thompson's report estimates that the group represents more than $35 billion in annual spending power and almost 17% of the population in one of the world's most important emerging markets.
Brazil's generation Z (those born between the mid-1990s and early 2000s) have grown up in one of the most auspicious times in their nation's history. This has shaped their outlooks, aspirations and spending habits. They are the first generation that has come of age surrounded by the pervasive influence of international brands from fashion to technology to personal care, and prosperity. Yet, after a period that saw a rising middle class and expanding wealth, stalling development has left Brazil's generation Z consumers facing significant political turmoil, environmental challenges and economic uncertainty for the first time in their lives.
"Brazil's Generation Z is coming into its own at a pivotal time in Brazilian history," said Lucie Greene, Worldwide Director of the Innovation Group. "They combine tech savvy with cultural sophistication, and while they are relentlessly optimistic about their personal prospects, they're also deeply cynical about their government and worry about the direction their country is taking. Brands hoping to reach them should take note of this dual mentality."
The report features over 50 pages of analysis and brand examples across technology, retail, education and more. It also features an original survey of 503 Brazilians aged 12-19.
Highlights:

Free to be: 86% of respondents believe they can become whoever they want to be and 83% agree everyone has the opportunity to move up in social class.
Brazilian teens hold more liberal attitudes on racial issues. 59% say they participate in online or offline events to fight racial discrimination, compared to 45% in the US and 46% in the UK.
3 out of 4 Brazil gen Zers agreed, "Gender doesn't define a person as much as it used to."
Brazil's gen Zers are ambitious about their role in the future: 78% agree, "It's up to my generation to change the world."
Brazilian teens feel that making healthy choices is trendy: 80% of Brazilian teens, compared with 69% in the U.S., say healthy eating is trendy.
Beauty categories continue to soar despite economic woes, especially among cosmetics-hungry gen Z. Over half (52%) of teen girls surveyed said beauty products are a regular purchase.
Half of Gen Zers watch more than two hours of YouTube content each day.
Brazil is the fourth largest smartphone market in the world—smartphones along with internet access, consumer technology and social networks are transforming the Brazil Gen Z outlook.
The report is broken down into the following sections:

Drivers: Macro factors shaping Gen Z Brazil's attitudes and preferences.
By Numbers: Infographics highlighting original research.
Trends: Gen Z Brazil's attitudes toward technology, media, retail, beauty and more.
Case Studies: Profiles of four Gen Zers in different regions of Brazil.
Influencers: Brazilian Gen Zers already making their mark on culture.
For this report the Innovation Group conducted quantitative studies using SONAR™, J. Walter Thompson's proprietary research unit that develops and exploits new research techniques to understand cultures, brands and consumer motivation. A total of 503 individuals aged 12-19 were surveyed in Brazil in July 2015. Results were also segmented by region. The study is complemented by case study interviews with Gen Zers in Brazil's Southeast, South and Northeast.
The Brazil Generation Z Trend Report is available at JWTIntelligence.com. Sale price: $500.
An executive summary is available on SlideShare at: http://www.slideshare.net/jwtintelligence.
About J. Walter Thompson Company
J. Walter Thompson Company was founded in 1864 and has been making pioneering solutions that build enduring brands and business for more than 150 years. Today under the leadership of Global CEO Gustavo Martinez, the company has evolved to include several global networks including J. Walter Thompson Worldwide, Mirum and Colloquial. 
About the Innovation Group
The Innovation Group is J. Walter Thompson's futurism, research and innovation unit. It charts emerging and future global trends, consumer change and innovation patterns — translating these into insight for brands. It offers a suite of consultancy services, including bespoke research, presentations, co-branded reports and workshops. It is also active in innovation, partnering with brands to activate future trends within their framework and execute new products and concepts.
The Innovation Group is part of J. Walter Thompson Intelligence, a platform for global research, innovation and data analytics at J. Walter Thompson Company. It houses three key in-house practices: SONAR™, Analytics and the Innovation Group. For more information, please visit http://www.jwtintelligence.com and follow us @JWTIntelligence.
# # #