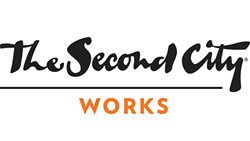 Chicago, Ill. (PRWEB) November 16, 2015
A motley crew of bad leaders create the worst employee morale issues, according to a new study by Second City Works, the B2B side of The Second City. The study, Bad Freakin' Bosses, also found that 58 percent of employees who encounter one of these bad bosses also say they're "idiots."
"Bad bosses are everywhere and their behaviors can have a significant impact on their employees and their productivity," said Doug Hutton, Vice President of Operations at Second City Works. "Bad bosses can drive away an organization's best talent or put a damper on staff morale, problems no organization wants to face. We set out to identify these bad bosses the different traits they embody, and most importantly, how to fix them."
Bad Freakin' Bosses surveyed more than 2,000 North American full-time employees to understand workers' relationships with their bosses and identify the most prevalent flawed leader archetypes they report to. The study found 53 percent of employees who dislike their boss say they don't communicate expectations well. In addition, employees who dislike their boss are five times more likely to say they shoot down other people's new ideas.
After examining the responses of surveyed full-time employees, Second City Works created a list of the six worst boss archetypes including: The Claim-Jumper, The Scholar, The Ghost, The No, But, The "Cool" Boss, and The Unfiltered Uncle.
Additional highlights from the study include:

Bad bosses have poor social cues: 53 percent of workers who dislike their boss have a boss that has "gone rogue", completely disregarding company objectives.
Bad bosses lack empathy: 47 percent of workers who are unhappy with their boss report an instance of being asked, passive aggressively, to work beyond traditional office hours.
Bad bosses don't communicate effectively: 55 percent of workers who dislike their boss say they rarely respond when completed work is sent over, compared to 12 percent of those who like their boss.
"Regardless of which archetype lurks in a company's corner offices, most organizations and teams stand to benefit from better communication, tighter collaboration and a spark of creativity," said Hutton. "While having a bachelor's or master's degree is important in business, formal classroom education alone won't prepare managers to be effective leaders."
Read more at http://www.BadFreakinBosses.com
About Second City Works
Second City Works is the B2B side of The Second City, the world's leading comedy theater and school of improvisation. We collaborate with clients to augment their leadership development programs with experiential workshops and RealBizShorts – funny, shareable videos to reinforce key leader behaviors (and eliminate the negative ones.)