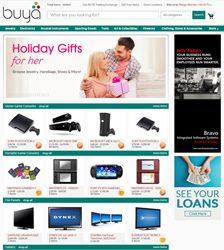 Bravo eCommerce sales are on fire!
Las Vegas, NV (PRWEB) November 16, 2015
Bravo eCommerce announces that a slew of records have been broken across their online selling channels, setting up users for success during the holiday selling season. Specifically, the November sales record was broken in just the first 8 days of the month and they are currently on pace to surpass over $400,000 in orders without even accounting for the holiday spike.
Back in August 2015, Bravo eCommerce broke the single day number of transactions record (140) and the single day total sales record ($29,070). Since then, those records have been broken repeatedly and with the holidays approaching are expected to far surpass last year's numbers.
Steve Mack, Founder and CEO of Bravo Pawn Systems, says, "Bravo eCommerce sales are on fire! Every day I check the numbers, I'm impressed at the rapid growth and I expect this holiday season to take the numbers through the roof!"
Users of Bravo eCommerce can expect to see the return of their online selling efforts multiply as online shoppers begin shopping for their loved ones holiday gifts. Combined with in-store promotions, this presents an opportunity for pawn shop operators to have their own sales records broken by having a solid multichannel strategy that's supported through the integrations provided in Bravo.
About Bravo Pawn Systems:
Bravo Pawn Systems believes in the success of the pawn industry and strives to see pawnshops grow and compete with the national big box stores. Developed by a 4th generation pawnbroker specifically for pawnbrokers, Bravo helps companies find solutions to challenges they face with day-to-day operations. Bravo has accommodated new business startups to Fortune 1000 clients.