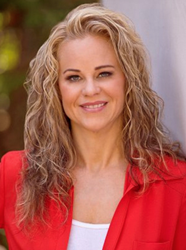 Los Angeles, CA (PRWEB) November 12, 2015
Want to do business in the music industry? Learn the essentials from Dina LaPolt, one of the top music attorneys in the country, recognized by both the Hollywood Reporter's Power Lawyers 2015 Top Music Business Attorneys and Billboard's Music's Most Powerful Attorneys.
Dina LaPolt's acclaimed course, "Legal and Practical Aspects of the Music Business," as reported by Billboard (http://www.billboard.com/articles/news/6760924/dina-lapolt-los-angeles-music-biz-course), returns for its 16th consecutive year at UCLA Extension to teach you the ins and outs of today's music industry. Whether you are an artist, manager, lawyer, accountant, music industry executive, producer, songwriter, music publisher, agent, technologist, investor, or otherwise, the class will give you an essential understanding of the ways in which rights are exploited and revenue is generated in the music business.
The critical topics covered in the course include:
Copyright and rights relating to trademarks, the right of publicity, and building the artist's brand as a business;
Understanding how these rights are monetized and how revenue streams are generated;
Topics and agreements relating to music publishers, record labels, producers and remixers including issues that arise in the recording studio, merchandise deals, sponsorships and endorsement deals, new media, mobile apps and other new technology deals;
Agreements and issues concerning the artist's team of advisors including managers, attorneys, business managers and agents;
Agreements and issues that arise in live music including festival agreements, streaming agreements, music clearances issues concerning video on demand, interactive ticketing, marketing, fan clubs and fan engagement, promoter issues, and unexpected challenges in connection with tour production and personnel;
Industry customs within the various genres of music including electronic and dance music;
Legislative developments in Washington, D.C. and their effect on the creative and technology communities.
The course runs from January 5th to March 22, 2016 with classes scheduled on the UCLA campus in Dodd Hall on Tuesday nights from 7:00-10:00 PM. You can register from November 4 through January 19 at the following link:
https://www.uclaextension.edu/pages/Course.aspx?Reg=261919
Dina LaPolt is at the owner of LaPolt Law, P.C., a boutique transactional entertainment firm in Los Angeles, California that specializes in representing music creators and celebrities including recording artists, songwriters, producers, musicians, authors, writers, photographers, actors, and other owners and controllers of intellectual property. In addition to practicing law, Dina serves as an activist for the broader music creator community in Washington, D.C., often becoming involved in legislative matters that affect the rights of her clients and advocating on their behalf. She is an attorney advisor to the GRAMMY Creators Alliance and Songwriters of North America (SONA). The GRAMMY Creators Alliance was formed in 2015 to give music creators a unified voice on legislative issues, with founding members including Adam Levine, Alicia Keys, deadmau5, Dr. Luke, Jennifer Hudson, Jimmy Jam, Kenny "Babyface" Edmonds, Lady Antebellum, Ryan Tedder, and Steven Tyler. SONA is a songwriter advocacy group in Los Angeles, co-founded by Executive Director Michelle Lewis (Cher, Little Mix, Disney composer) and Kay Hanley (founding member of Letters to Cleo, Disney composer), whose members are some of the most prominent and successful songwriters in America, including Kara DioGuardi (Pink, Jason Derulo, Kelly Clarkson, Carrie Underwood), Anne Preven (Katy Perry, Beyoncé, Miley Cyrus, Madonna), Claudia Brant (Latin GRAMMY Award winner, three-time SESAC Latina Songwriter of the Year, Il Divo, Ricky Martin, Santana, Paulina Rubio), and Victoria Horn (Katy Perry, Selena Gomez, Demi Lovato, Enrique Iglesias). Dina received the UCLA Extension Department of the Arts Instructor of the Year Award in 2010.
For more information on the UCLA class or to request an interview please email Valerie(at)ValerieAllenPR(dot)com