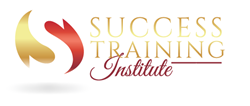 We are pleased to have a presence in one of the fastest growing cities in the U.S.
(PRWEB) November 17, 2015
DL Wallace, CEO of Success Training Institute is looking forward to introducing his company's copyrighted soft skills platform to the city. "We are pleased to have a presence in one of the fastest growing cities in the U.S.," Wallace stated. "Downtown Fort Worth is a mecca for economic development and we want to make a powerful impact in this area."
Live soft skills training will not be offered at the new, high-rise location inside the Wells Fargo Tower. However, Success Training Institute will utilize the space to offer full-scale presentations of its business model and cutting edge training methods to its current and future clients and partners. "Being a distance learning provider doesn't mean we're absent from the community," said Ovi Alfaro, Chief Operations Officer. "On the contrary, our business model allows us the freedom to be even more active and visible in the marketplace through our well established online presence."
Soft skills training is rapidly becoming one of the most sought after commodities in the business world. Recent studies reveal most employers prefer to hire candidates with strong soft skills over those with technical skills and additional degrees. Soft skills (also called Emotional Intelligence) are simply the interpersonal qualities that influence how people solve problems, lead others, interact with people and build strong business relationships.
With hundreds of original video training classes in its library, Success Training Institute expects its platform to thrive in Fort Worth. "There are thousands of college students, military veterans, entrepreneurs and job seekers in the Dallas Fort Worth area that will benefit greatly from our certification programs," said Alfaro. "We are honored to serve and looking forward to making a difference."
About Success Training Institute: Success Training Institute is an online video education company specializing in original soft skills training content. Endorsed by Corporate Executives, College Presidents, Military Veterans, and Entrepreneurs, Success Training Institute courses can be accessed from any laptop or mobile device.
Success Training Institute is based in Fort Worth, Texas. Find out more at http://www.simplysuccess.com.