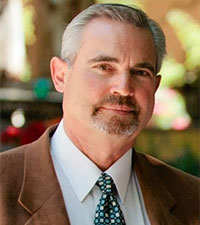 Scottsdale, AZ (PRWEB) November 11, 2015
Dr. Daniel Klein is pleased to be a dentist in Scottsdale, AZ, who is now able to perform laser-based treatments with the help of the BIOLASE WaterLase iPlus 2.0™ laser. This treatment option is a good choice for patients who are afraid of experiencing treatment discomfort or who have strict time constraints that make it difficult for them to spend long periods of time at a dental appointment.
Dr. Klein is a general dentist in Scottsdale, AZ, who now invites patients to visit his office and find out if treatment with the BIOLASE WaterLase iPlus 2.0™ laser is the right choice for them. Laser treatments are rapidly growing in popularity because they have been shown to be more quick, comfortable and precise than most other treatment methods. The WaterLase iPlus laser is capable of cutting through various oral tissues with gentleness and ease, which makes it a good choice for dental problems that affect both hard and soft tissues. Cavities and gum disease are two of the dental concerns that are commonly treated with the WaterLase iPlus laser, although it is also used for other general dental procedures.
Dr. Klein prefers to use the WaterLase iPlus laser along with traditional dental tools because it increases productivity and is ergonomically designed for comfort and improved maneuverability. The laser is also a very sterile treatment option and has minimal risk of cross-contamination. This is because the laser system comes with a variety of disposable tips that can be thrown away instead of requiring sterilization after each use. Laser-based treatment is also much gentler on oral tissue when compared with drills and other dental instruments.
Dr. Klein urges patients who are nervous about seeing a dentist in Scottsdale, AZ to schedule an appointment with his practice and find out how comfortable treatment with the BIOLASE WaterLase iPlus 2.0™ laser can be.
About The Doctor
Dr. Daniel M. Klein is a general dentist offering personalized dental care for patients in Scottsdale, AZ. Dr. Klein and his team provide a wide range of services and are committed to high quality, professional care through the use of laser dentistry and other advanced techniques. To learn more about the services offered by Dr. Klein please visit his website at http://www.signaturesmilesaz.com or call (480) 483-1355 to schedule an appointment. Everyone Deserves a Great Smile!