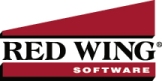 Red Wing, Minnesota (PRWEB) November 12, 2015
Technology is moving ahead quickly, especially in the field of agriculture. New applications are becoming available to help manage every aspect of a farmer's operation from purchasing seeds to harvesting crops to everything in between. Yet there is still a large number of farms that have yet to take advantage of technology that has been around for more than 30 years: the tools built-in to farm accounting software applications. Before farmers take a look at the most recent technology advancements, they would be wise to look at the features that are already available within a system they may currently use.
How do farms currently know which fields are performing well, and what changes should be made for maximum crop profitability as time goes on? Some farmers simply look to their bank accounts to judge their success, while others use paper or take it a step further and store information on a spreadsheet. Farmers can make the job of tracking field performance run much more smoothly and accurately by using an accounting program to track all of this information. Expenses for items such as fertilizer can be applied to the field in the exact amount that was used for that field, as can other expenses. Farmers can run reports at any time to look back and see which fields were most profitable, based on real data.
When information is stored and tracked within one accounting software system, not only can a farmer look back at historical data for personal use, but that data can also be used to provide third parties the information they require, at a moment's notice. Lenders, managers and landlords can get the information they need, when they need it. Unlike tracking on paper or in spreadsheets, the data is there and can be accessed via reports. Taking the step of implementing complete production analysis within a farm accounting software system is an excellent first-step in the financial improvement of a farm.
Budgeting is another tried and true method for improving a farm's profitability. Using the budgeting system within the accounting program allows farmers to project future sales, cash flow, income statements and assets and liabilities. Farmers can also create what-if scenarios to help make decisions, and improve their profitability. Using the budgeting system within a farm accounting software helps farmers stay on track and check at any time to see whether they are on budget or need to make changes to get there. Entering the information into an accounting system over time is much easier than entering it into spreadsheets and trying to draw out the correct information when the time is right.
Red Wing Software, Inc., along with its nationwide network of business partners, offers industry-leading service, as well as training, on-site installation and implementation of the software. Their vision is "Creating the best management software experience".
Red Wing Software, Inc. develops, integrates and supports the accounting and financial management needs of small- to mid-sized businesses, agribusinesses, non-profits, and municipals across North America. For more information on Red Wing Software products, including CenterPoint Accounting, CenterPoint Accounting for Agriculture, CenterPoint Fund Accounting, CenterPoint Payroll, CenterPoint Depreciation and Red Wing Tax Forms, call 1-800-732-9464 or visit http://www.redwingsoftware.com.