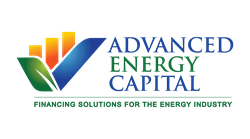 The combination of GIE's engineering expertise and AEC's financial capabilities make for a world-class partnership
New York, NY (PRWEB) November 13, 2015
Advanced Energy Capital, LLC ("AEC"), an energy finance company led by Jack Doueck and Richard Rudy, announced today that they have signed an agreement with GI Energy (GI Endurant, LLC.) to provide funding for up to $25,000,000 of CHP, GSHP and other energy efficiency projects in the commercial, healthcare, institutional and industrial building sectors.
AEC, among other things, provides origination and structuring of energy efficiency, CHP and energy storage deals for Greenbacker Capital, manager of the Greenbacker Renewable Energy Company.
"Our leading position, especially with high-quality commercial and educational counterparties, along with our flexible approach, should combine well with AEC given their footprint in the energy efficiency arena and Greenbacker Renewable Energy's $1.5 billion raise for green energy finance" said Tom Chadwick, CEO at GIE.
"AEC understands the current dynamics in the CHP and energy efficiency markets making them uniquely positioned to assist us in rolling out our business plan" continued Tom. " There is a huge market for energy efficient solutions and this fund is one way of unlocking the pent up demand."
"AEC has inked a handful of deals in the space and continues to screen a wide range of energy opportunities. We enthusiastically welcome GIE as a focused and innovative player in the energy efficiency space. We're looking forward to an outstanding long-term relationship with their team." said Rick Rudy, principal of AEC.
"The combination of GIE's analytics and engineering expertise, their impressive track record in project development and AEC's credit and finance expertise should help make a huge impact on carbon reduction and energy savings," said Jack Doueck, principal of AEC.
About Greenbacker Renewable Energy Company("GREC")
GREC is a publicly registered, non-traded Limited Liability Company that expects to acquire a diversified portfolio of income-producing renewable energy power plants, energy efficiency projects and other sustainable investments.
Forward-Looking Statements:
This press release contains forward-looking statements within the meaning of the federal securities laws. Forward-looking statements are not guarantees of future performance and involve known and unknown risks, uncertainties and other factors that may cause the actual results to differ materially from those anticipated at the time the forward-looking statements are made. Although Greenbacker believes the expectations reflected in such forward-looking statements are based upon reasonable assumptions, it can give no assurance that the expectations will be attained or that any deviation will not be material. Greenbacker undertakes no obligation to update any forward-looking statement contained herein to conform to actual results or changes in Greenbacker's expectations.
About Advanced Energy Capital:
Advanced Energy Capital, LLC ("AEC") is an Energy Finance firm providing affordable and innovative financing solutions to Energy Efficiency, Energy Storage, Renewable Energy and Retail Energy providers, developers, contractors and customers. AEC has a $1 billion mandate to finance energy efficiency measures in North America. AEC's financing is characterized by flexibility, working with counter-parties below 'investment grade', short terms as well as terms beyond 5 years, structures beyond just leases and deal-size ranging between $50,000 and $10 million. AEC has developed simple end-user turnkey off-balance sheet financing solutions that enable developers and contractors to dramatically increase their revenues by offering customers embedded financing without up-front payments. AEC's Incentive Funding program enables contractors to get access to cash quickly and easily.
For more information, please contact Jack Doueck at JD(at)Advancedenergycap(dot)com
About GI Energy:
GI Energy designs, installs and services on-site energy and micro-grid solutions across North America. We use state-of-the-art technologies, world-class engineering and outstanding execution to deliver energy independence, energy security and energy savings.
We help the owners of major commercial and industrial buildings navigate the latest sustainable technologies and conservation measures in order to design tailored and innovative energy solutions. Our aim is to build long term partnerships by delivering to the highest standards and maximizing client returns throughout the project lifecycle. A results-driven approach underpinned by flexible funding and servicing options meanwhile have enabled us to work in partnership with blue chip clients including Walgreen's, Cornell University, Vornado Realty, Skanska and Dignity Health.
For more information please contact Tom Chadwick at tchadwick(at)gienergyus(dot)com