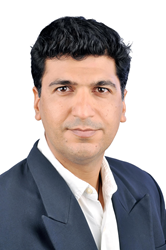 Our clients see Latin America as a strategic growth market. With this partnership with the Jai Group, we will add tremendous value to our clients by combining our deep market expertise and medical technology sector expertise.
New York, Singapore, Sao Paulo (PRWEB) November 17, 2015
Cetas Healthcare, a specialist medical technology marketing consulting and research agency, and The Jai Group, a business services firm focused on increasing the competitive advantage of emerging market multinationals, have announced that they are joining forces to more effectively serve the Latin American marketplace.
"We have extensive reach in the region, including a presence in Brazil & Mexico and deep expertise in Latin America. This partnership with Cetas Healthcare allows us to extend market research, customer insights and strategy consulting services to Global and Latin medical device clients," said Rakesh Vaidyanathan, Founder and Managing Director of The Jai Group.
"Latin America has distinct characteristics," added Gopal Sundaramoorthy, President of Cetas Healthcare Americas, "and the combination of Cetas Healthcare and The Jai Group, means we can get even closer to our customers."
Sumit Mehta, Founder and Managing Director of Cetas Healthcare noted, "Our global network and client base just became significantly stronger with a partner like The Jai Group."
As part of this partnership, The Jai Group will execute many of the joint projects in Latin America, while adding a new level of local knowledge that will enable Cetas Healthcare to attract and better serve customers across the globe.