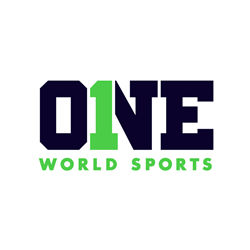 ONE World Sports, America's Network for Global Sports, will carry the game live on both its television channel and an open stream via its website, OneWorldSports.com
Stamford, CT (PRWEB) November 12, 2015
The New York Cosmos will host Ottawa Fury FC at Hofstra's Shuart Stadium in the North American Soccer League (NASL) Championship Final this Sunday, November 15th at 5pm ET.
ONE World Sports, America's Network for Global Sports, will carry the game live on both its television channel and an open stream via its website, OneWorldSports.com. Coverage begins at 4:30 pm with the network's pre-game show, NASL GameDay LIVE at The Championship Final, and continue through the conclusion of the post-game celebration. NASL GameDay LIVE at The Championship Final will be co-hosted by ONE World Sports reporters Tina Cervasio and Ed Cohen while the action on the pitch will be called by JP Dellacamera and Shep Messing.
Verizon FiOS subscribers will be able to view all the action in high definition on ONE World Sports' new home, Channel 597.
The Cosmos vs. Fury match-up features Cosmos legends Raúl and Marcos Senna, who have announced their retirements following this postseason, against impressive Ottawa standouts, including goalkeeper Romuald Peiser, who has allowed only 23 goals in 30 matches this year, and striker Tom Heinemann, who enters this match with seven fall-season goals under his belt.
The Cosmos seek to notch their second NASL championship in just the three years since the team's 2013 re-birth. A victory would provide a fitting conclusion not only to the playing careers of Raúl and Senna, but to a year that also witnessed the Cosmos travel to Havana for an historic friendly match with the Cuba national soccer team -- an event captured in the new documentary A Bridge to Cuba, available now to ONE World Sports subscribers and available to all fans beginning November 15 via the Watch ONE World Sports app.
About ONE World Sports
ONE World Sports is America's Network for Global Sports, producing best-in-class, captivating live sports content from around the world. With multi-platform capabilities and superior production quality, ONE World Sports is one of the fastest growing independent sports networks available throughout the United States. Currently available to more than 30 million homes nationally on cable, telco and satellite, ONE World Sports delivers live and exclusive coverage of some of America's most popular sports played professionally outside the USA -- basketball, baseball, golf and ice hockey -- plus sporting events with the largest global followings, including soccer and cricket. ONE World Sports is distributed through Verizon FiOS, go90, DISH Network, Charter Communications, Cablevision's Optimum TV, Mediacom Communications, Google Fiber, Suddenlink, RCN and a growing number of systems through the NCTC. In addition, the network's mobile app, Watch ONE World Sports, features a live stream of the network for authenticated subscribers and on-demand content for all users. More information on ONE World Sports and its availability in particular markets can be found at http://www.oneworldsports.com or consumers can call their television distributor. Watch ONE World Sports is available in the Apple and the Google Play stores.
Contact:
Rachel Gary, ONE World Sports, 201-615-9629, rgary(at)oneworldsports(dot)com
Tom Campo, Campo Communications, LLC, 212-590-2464 / Tom(at)CampoComm(dot)com