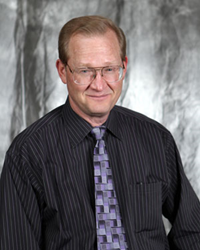 Springfield, MO (PRWEB) November 12, 2015
Dr. Leo A. Tokarczyk, a leading periodontist who routinely treats gum disease in Springfield, MO, is pleased to announce that he is now accepting new patients for guided bone and tissue regeneration, without the initial requirement of a referral from a general dentist. Guided bone and tissue regeneration is a relatively new, sophisticated procedure that has increased in recognition at many dental practices around the nation.
Traditional methods of treating gum disease in Springfield, MO, typically involve eliminating pockets of infection along the gum lines by targeting and removing infected tissue, then re-contouring the bone to ensure that it is smooth and even. With the guided bone and tissue regeneration procedure, the doctor utilizes a different approach. With this treatment, the doctor thoroughly cleans the periodontal pockets where the infection resides and then places a membrane in the pocket, which blocks the soft tissue from growing, allowing the bone to regenerate. Without this treatment, the pockets along the gums would continue to harbor bone-damaging issues. This technique is ideally used to stabilize affected teeth, preparing specific areas of the mouth for dental implants. As a periodontist, Dr. Tokarczyk often sees patients who would lose many of their teeth without this treatment.
The procedure has many applications. It can be utilized to restore the bone in sockets after a tooth extraction, preserve a bone socket for future dental implant placement, or replenish the bone in certain areas after cyst or impacted teeth removal has occurred. Those who are affected by gum disease in Springfield, MO, do not need to suffer in silence. As a periodontist, the doctor encourages those who require this treatment to contact his office as soon as possible, facilitating the road to a healthy, happy smile.
About the Doctor
Dr. Leo A. Tokarczyk is a periodontist dedicated to providing excellent care to patients in Springfield, MO. Dr. Tokarczyk offers the most current treatment options to his patients. He focuses on periodontics, implants and periodontal plastic surgery that help patients achieve a healthier mouth. His undergraduate dental degree at the University of Missouri at Kansas City, and post graduate residency at the University of Missouri at Kansas City and the Veterans Administration Hospital at Leavenworth, Kansas allowed him to develop great expertise in periodontal treatment. He is an active member of The American Dental Association, Missouri Dental Association, Greater Springfield Dental Society, and the American Academy of Periodontics. To learn more about the services offered by Dr. Tokarczyk please visit his website at http://www.springfieldperioimplants.com or call (417) 882-2880.