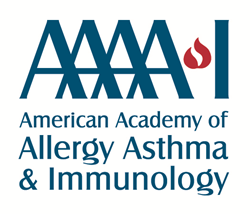 Milwaukee, WI (PRWEB) November 12, 2015
Food allergy researchers from across the country have published the results of a first ever double-blind, placebo-controlled trial that combined cow's milk oral immunotherapy (OIT) and omalizumab. They found that omalizumab did not increase the efficacy of OIT but it did make the treatment significantly safer.
Cow's milk allergy is the most common food allergy in young children – around 2% to 3% of all children*. While milk allergies can be outgrown in many children, it remains prevalent and has the potential to result in severe and even life-threatening reactions since milk and milk products are common in modern diets. Strict avoidance can be difficult to manage with any food allergy, so safe and effective therapies are necessary.
For this study, therefore, milk-allergic individuals between the ages of 7 to 32 received omalizumab (28 patients) or placebo injections (29 patients) every two to four weeks for the first 16 months. They began open-label milk OIT during month four and continued to receive escalating doses of milk protein. Participants were required to reach a minimum maintenance dose of 520 mg of milk proteins, which is roughly one tablespoon of liquid milk.
After one year of both OIT and omalizumab or placebo, the injections were unblinded (to relieve the burden on the placebo group) but continued in the omalizumab group for another year. At month 28, omalizumab was discontinued and all participants went through double-blind, placebo-controlled oral food challenges to milk. Subjects who passed the food challenge continued receiving milk OIT treatments for another eight weeks. Both groups discontinued milk OIT during month 30 and avoided milk for their final eight weeks.
"Virtually all safety measures were markedly improved in the omalizumab group. The subject withdrawal rate decreased and the time needed to achieve maintenance dosing was shorter," Principal investigator Hugh A. Sampson, MD, FAAAAI, from Icahn School of Medicine at Mount Sinai said.
Researchers noted that omalizumab-treated subjects experienced fewer adverse reactions in light of the percentages of OIT doses per patient provoking symptoms (median: 2.1% in omalizumab group versus 16.1% in placebo group), OIT dose-related reactions requiring treatment (median: 0.0% in omalizumab group versus 3.8% in placebo group), and OIT doses required to achieve maintenance (median: 198 doses in the omalizumab group versus 225 doses in placebo group).
In the end, 13 individuals passed the final oral food challenge from the omalizumab group and 10 passed the oral food challenge from the placebo group. Other participants either withdrew from the study or failed oral food challenges and discontinued milk OIT. Both groups demonstrated similar rates of sustained unresponsiveness or desensitization, showing that omalizumab did not increase the outright efficacy of the OIT.
More information on food allergy is available at the AAAAI website. The study was published November 12, 2015 by The Journal of Allergy and Clinical Immunology (JACI). It was conducted by researchers at Johns Hopkins University School of Medicine, Stanford University and the Icahn School of Medicine at Mount Sinai. The study was funded by a grant from the National Institute of Allergy and Infectious Diseases (NIAID) and a supplementary grant from Food Allergy Research & Education (FARE).
The AAAAI represents allergists, asthma specialists, clinical immunologists, allied health professionals and others with a special interest in the research and treatment of allergic and immunologic diseases. Established in 1943, the AAAAI has more than 6,800 members in the United States, Canada and 72 other countries. The AAAAI's Find an Allergist/Immunologist service is a trusted resource to help you find a specialist close to home.
*Boyce JA, Assa'ad A, Burkes AW, Jones SM, Sampson HA, Wood RA, et al. Guidelines for the diagnosis and management of food allergy in the United States: Summary of the NIAID-sponsored expert panel report. J Allergy Clin Immunol 2010; 126: 1105-18.