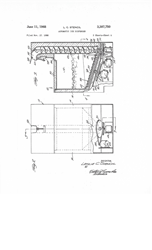 TITANS OF INDUSTRY
Las Vegas, NV (PRWEB) November 12, 2015
"The Stencil Plan" is a consolidation of all natural gas and propane up-fitters throughout the country. Under this plan if a fleet operator converts a vehicle in Los Angeles and then travels to New York City and needs service there, the driver can stop at a Niyato Service Center and get service without any problem or hassle because Niyato Industries will honor that warranty even if the vehicle was up-fitted by a Niyato competitor, our model is all about Service Satisfaction and having peace of mind for our customer, because who want to worry about their vehicles traveling interstate or just around town. Now you fleet operators have an Ally you can truly trust!. "Stencil explained" .
Sure, names like George Washington, Thomas Edison and Bill Gates first come to mind – the big wigs that are famous for having a vision and following it to fruition. We all know about them. But what about those who took a vision and improved upon it exponentially? The lesser-known but equally as important innovators who took an original idea to a whole new level of brilliance and created what might best be described as "game-changing" inventions, altering life as we know it?
One example is William Cullen. Cullen demonstrated the first known refrigerator at the University of Glasgow in 1748 but never used his invention for any practical purpose. It took American inventor Oliver Evans nearly 50 years to revisit Cullen's invention and create the first refrigerating machine that ultimately led to the Frigidaire brand that millions of consumers buy and use every day. Frigidaire was founded as the Guardian Frigerator Company in Fort Wayne, Indiana, and developed the first self-contained refrigerator (invented by Nathaniel B. Wales and Alfred Mellowes) in 1916. In 1918, innovators like these saw a great opportunity and perfected it into a life altering way that people lived, a game-changer!
Another of these amazing visionaries is Leslie Stencil CEO of Niyato Industries, leader in natural gas vehicles.
Movers and shakers. Industrial visionaries. Leslie Stencil comes from a long line of them. In fact, back in 1968, his great great grandfather Leslie C. Stencil gained the first patent:(#3387750) on the first automatic ice dispenser found in a refrigerator. Switching gears (quite literally) from his ancestors and the refrigeration theme, Stencil is deemed an automotive visionary by automotive insiders. He stands at the helm of Niyato Industries Inc., the world leader in natural gas and propane technology, challenging Americans to rethink their fossil fuel use.
Stencil and his team of crème de la crème visionaries have invested tens of thousands of hours, built a solid and scale-able business model, and enlisted the top minds in the industry to formulate a plan in hopes of boosting the economy, helping thousands of people get back to work and even creating a new industrial sector for opportunities and growth. Quite frankly, Stencil cares about the environment and seeks to make the world a better place for everyone via moving to natural gas vehicle operation. If that's not American icon material, what is?
Stencil a titan of Industry considers his team "the watchmen and custodians of this planet–and we know not everyone will stop using fossil fuels, but the US government is making a stand and a commitment to change." With solid investment and input from the American people, Niyato Industries Inc. will be instrumental in this change.
About Niyato Industries Inc.
The company was founded by Mr. Leslie Stencil through his relentless pursuit to change the way Americans think about their fuel and to give the American people a transportation fuel alternative (Natural Gas and propane).
Safe Harbor Statement – This release includes forward-looking statements within the meaning of Section 27A of the Securities Act of 1933 and Section 27E of the Securities Act of 1934. Statements contained in this release that are not historical facts may be deemed to be forward-looking statements. Investors are cautioned that forward-looking statements are inherently uncertain. Actual performance and results may differ materially from that projected or suggested herein due to certain risks and uncertainties including, without limitation, ability to obtain financing and regulatory and shareholder approvals for anticipated actions. Such statements are based on management's current expectations and are subject to certain factors, risks and uncertainties that may cause actual results, events and performance to differ materially from those referred to or implied by such statements. In addition, actual or future results may differ materially from those anticipated depending on a variety of factors, including continued maintenance of favorable license arrangements, success of market research identifying new product opportunities, successful introduction of new products, continued product innovation, sales and earnings growth, ability to attract and retain key personnel, and general economic conditions affecting consumer spending. Readers are cautioned not to place undue reliance on these forward-looking statements, which speak only as of the date hereof.
For more information please visit Niyato Industries at http://www.niyato.com.
Market Services
James Gaiser, CMO
International: +704-945-7155