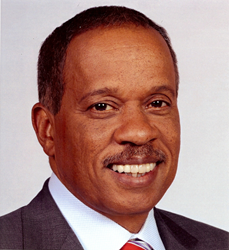 Waterford, VA (PRWEB) November 13, 2015
The Washington National Opera's world premiere of a newly revised version of Appomattox by acclaimed contemporary composer Philip Glass and the Academy Award-winning writer Christopher Hampton runs November 14-22 in the Kennedy Center Opera House. This landmark production, which marks 50 years since the Voting Rights Act and 150 years since the end of the Civil War, is the first opera by Philip Glass presented by WNO. The brutal American Civil War is drawing to a close—a determined Ulysses S. Grant has just ordered the final assault on Richmond and issued President Abraham Lincoln's terms of surrender to Robert E. Lee. The two generals meet in a small Virginia courthouse and change the course of a nation forever. Flash forward a century later—an emboldened Martin Luther King, Jr. struggles to negotiate voting rights with President Lyndon B. Johnson amidst turbulent protest marches from Selma to Montgomery. As these legendary leaders battle to end racial inequality and bloodshed, their stoic fronts belie profound humanity, from their own personal regrets to discussions with their deeply concerned wives. But despite all they may achieve, is prejudice doomed to repeat itself?
On Friday, November 20th, the Journey Through Hallowed Ground Partnership will host a panel discussion focused on "Interpreting Civil War to Civil Rights," prior to that evening's Washington National Opera performance of Appomattox. Moderated by Journalist Juan Williams, the conversation will delve into the multiple facets of interpreting slavery, civil war, and the modern civil rights movement from both the micro and macro level. Panelists include Robert Stanton, the former Director of the National Park Service and a member of the Advisory Council on Historic Preservation, and Karen Hughes White, a former Fauquier County Circuit Court Deputy Clerk and President of the Afro-American Historical Association of Fauquier County. The panel discussion will start at 6:00 p.m. and conclude prior to the 7:00 p.m. performance.
The lecture is free, but patrons must present a ticket from any performance of Appomattox. Those interested in attending that evening's performance of the Philip Glass opera can purchase discounted tickets through a special promo code available from the Journey Through Hallowed Ground Partnership. For more information, call 540-882-4929.
Appomattox opens on Saturday, November 14, 2015 at 7 p.m. and runs for six performances, including November 16, 18, 20, 21, and a matinee performance on November 22. Visit WNO's website for complete production details and casting information. The Journey Through Hallowed Ground Partnership has also curated an exhibition entitled "A Journey from Civil War to Civil Rights" that is on display in the Kennedy Center Hall of Nations through November 29. For more information, visit http://www.hallowedground.org.