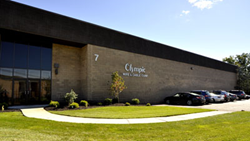 According to Diane Scott, Manager of Inside Sales for Olympic Wire and Cable, "the organization is celebrating 10 years of being very proactive to its clients, customer base, and environment, as we implemented RoHS compliance at Olympic Wire and Cable
Fairfield, NJ (PRWEB) November 17, 2015
Olympic Wire & Cable, has been providing various types of cable for over 35 years to the professional, commercial, and residential markets for decades, announces customer survey recognizing cost reductions between 50 – 70 % for their Multi-Conductor Cable offerings that compete directly against Belden and Alpha products. Olympic Wire and Cable provides Multi-Conductor Cables as the broadest range cable for multi and varied –applications. The overall breadth and scope of product offerings range from 23 different cable categories and within the categories, 56 different types of Cables.
Additionally,Olympic Wire and Cable cables offer a wide range of gauge sizes, dimensions, insulation materials, shielding configurations and jacketing materials. Shielding configuration options are offered, insulation and shielded coverage options, with the additional option offering of tinned copper braided shield for optimal protection. Jacketing and insulating materials for increased temperature, chemical resistance, mechanical and plenum environments are also offered for specific application requirements.
Olympic Wire and Cable also ensures and provides guidance that all products distributed and sold to its clients and valued customers are fully RoHS (European Unions Restriction on Hazardous Substances) compliant.
RoHS Compliance ensures that all materials meet global environmental product requirements – in part specified by RoHS Directive. Olympic Wire and Cable has developed a restricted materials specification to encompass all raw materials, parts, components, or products that are ultimately incorporated into Olympic Wire and Cable Product. This includes the elimination, or an appropriate reduction in 14 various compounds up to and including Lead, Mercury, Beryllium, Cadmium and Asbestos.
As of July 1, 2006, all manufacturers of electronic products had to have been in full compliance of the RoHS Directive. According to Diane Scott, Manager of Inside Sales for Olympic Wire and Cable, "the organization is celebrating 10 years of being very proactive to its clients, customer base, and environment, as we implemented RoHS compliance at Olympic Wire and Cable in 2005, nearly 1 ½ years before this directive needed to be enforced."
About Olympic Wire & Cable - Olympic Wire & Cable is a leader and providing more than 35 years of service to the wire and cable industry, Olympic Wire and Cable has the experience and skill – plus expert service and training — that mean success for our customers. Our stock positions and partnering with key suppliers assure fast delivery throughout our entire product range. From the simplest hook-up wire to today's leading category products and fiber optic cable for the most sophisticated voice, data and video requirements, Olympic meets the wire and cable industry's complete range of needs.
Contact: Olympic Wire & Cable:
Diane Scott - 800-526-2269 - diane(at)olympicwire(dot)com