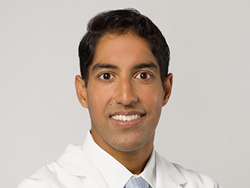 (PRWEB) November 14, 2015
The Aesthetic Surgery Center is proud to have Dr. Anurag Agarwal recognized as one of Castle Connolly's Top Doctors in Florida. Castle Connolly's Top Doctors are nominated by peers in and around their immediate community and metropolitan areas. These are considered to be the physician leaders in their communities who attract the majority of their patient base from a local population. These Top Doctors' training, medical educations, disciplinary histories, appointments - and much more - are screened by the physician-led research team at Castle Connolly. The doctors who are decided to be among the very best in their specialties and communities are included. Please join us in congratulating Dr. Agarwal for being selected for this prestigious designation.
The nomination to Castle Connolly's Top Doctors list is the latest in awards and recognitions Dr. Anurag Agarwal has received. After being selected by his peers in plastic surgery, he served as president of the Florida Society of Facial Plastic and Reconstructive Surgery from 2011 to 2012. ABC news, NBC news, FOX news and Wink TV have featured Dr. Agarwal as an expert for various topics concerning the field of facial plastic surgery. In September 2013, Gulfshore Business magazine recognized him as one of Southwest Florida's 40 under 40 top business leaders, and then, Naples Illustrated magazine featured Dr. Agarwal in the "Super Men" issue of September 2014.
Dr. Anurag Agarwal is the medical director and owner of Aesthetic Surgery Center, and is a facial plastic surgeon at the practice. Developer of the Uplift procedure, Dr. Agarwal constantly seeks to improve the comfort and satisfaction of his patients. In the quest to achieve healthy, natural, and well-balanced results for his patients, Dr. Agarwal believes communication with patients is key. The Castle Connolly award recognizes this commitment to educating patients, and his dedicated search for new innovations to improve his patients' experience.
Castle Connolly Medical Ltd. seeks to connect consumers with the very best healthcare, and publishes a variety of books, including the "Top Doctors" series, to do so. In recognizing Dr. Agarwal, Castle Connolly's research team noted his specialties in endoscopic facelift surgery, blepharoplasty (eyelid surgery), rhinoplasty and rhinoplasty revisions, fat transfer to the face, facial injectables, hair replacement, lip enhancement, and skin cancer facial reconstruction as being among the best in the Florida medical community.
Certified by both the American Board of Facial Plastic and Reconstructive Surgery and the American Board of Otolaryngology, Dr. Anurag Agarwal is recognized as being able to provide skilled care for head, neck, and facial surgeries. His multi-disciplinary approach ensures the most favorable results for his patients. Always seeking to provide patients with top-notch care, Dr. Agarwal works to enhance facial rejuvenation while minimizing downtime.
As he continues to expand his expertise in facial and plastic surgery, all while maximizing patient satisfaction and comfort, Dr. Anurag Agarwal is sure to continue leading his profession in the Florida area.
The Aesthetic Surgery Center
11181 Health Park Blvd, Suite 1115
Naples, FL 34110
239-594-9100