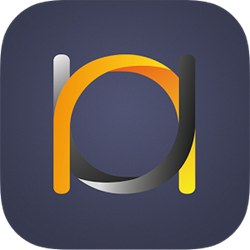 (PRWEB) November 13, 2015
NewsWatch featured Onu as part of its monthly AppWatch, which takes a look at the latest and coolest applications on the market for iOS, Android, and Windows. Joe Toohey, the host of AppWatch and technology expert, conducted the app review and shared with viewers how people can create beautiful presentations with their interactive 3D product catalog.
The value of 3D models and interactive diagrams in presentations shouldn't be underestimated. Whether on a sales call or repairing someone's home appliance, things become a lot clearer if there are the right 3D diagrams. For a solution to help with that, there's Onu One.
Onu One's platform allows people to use 3D models and other digital assets to create presentations - similar to Powerpoint but with tons of additional features. So users start by uploading their 3D model, then other items like PDFs, videos, and photos. After that, they can create hot spots on the model that'll bring up text, videos, or links when clicked on. The presentation can also include animations to show how it actually functions.
Users then use the free iOS or Android app to view all of their uploaded presentations while on the move. Or they can embed them in a marketing or eCommerce website. Onu can be used by people who aren't that versed in creating 3D models and those who are – people like, engineers proposing an idea, sales reps on a call, and even exhibitors at trade shows. There are different subscription plans available, as well as a free trial.
To learn more, visit http://www.onu1.com today.
About NewsWatch
NewsWatch is a weekly 30-minute consumer oriented television show that airs on the Discovery Channel and ION Network. NewsWatch regularly features top technology products and services, mobile applications for iOS, Android, and Windows devices, unique and beautiful travel destinations around the world, health and medical tips, and entertainment interviews on the show. NewsWatch airs on the Discovery Channel at 7:00 – 7:30 AM ET/PT.
NewsWatch is located in the greater Washington, DC area and has been on air for over 25 years. For more information or to watch the most recent episode, visit http://newswatchtv.com/appwatch.html.