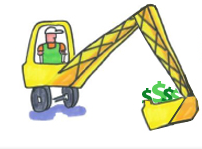 The service features apartment construction, hotel construction, retail construction, medical construction, school renovations & more, including those hard-to-find private project leads, to help bid on construction, from planning stage- completion.
Chicago, IL (PRWEB) November 18, 2015
Construct-A-Lead report today that the following North Carolina commercial construction project leads will have the necessary approvals and will go forward.
Construct-A-Lead reported today that there are numerous new/updated North Carolina construction leads added to the Construct-A-Lead construction project database. Businesses will have ample opportunities to provide construction bids and other services relative to these projects
Interested parties are invited to visit construct-a-lead.com and sign up for a free trial. This a no obligation, no credit card necessary sampling allowing customers 5 live construction reports over a 3 day period. Users are encouraged to view and track projects, online, an example of which is listed below. Reference the Project ID to utilize the new site features and to obtain direct contact information for each construction lead:
Mill Spring, NC – Mill Spring
Plans call for the new construction of a sports complex, 18-hole golf course, 175-room Salamander Hotel , pools, a restaurant and bar and retail shops, 90 condominium units and a spa to complement the Tryon International Equestrian Center, which is the anchor of the development.
Construction start: Q1, Q2, 2016, $100,000,000
Project ID: 1359140
Huntersville, NC - Huntersville Medical Center
Plans call for relocating 48 acute-care beds and one operating room. The Huntersville hospital would be licensed for 139 acute-care beds and six operating rooms.
Construction start: Q4 2016, Q1 2017. $44,600,000
Project ID: 1360040
Charlotte, NC – 2104 N Brevard St
Plans call for the new construction of a 280 unit apartment complex.
Construction start: Q3, Q4, 2016. $42,000,000
Project ID: 1359618
Durham, NC – Cambria Hotels & Suites Durham
Plans call for the renovation of the 148-room former Brookwood Inn hotel property.
Construction start: Q1, 2016. $6,000,000.
Project ID: 1360099
Smithfield, NC – Johnston Manor
Plans call for the new construction of a 3 story, 136-suite assisted living facility for seniors, 43,380 sq ft building, with 58,592 SF of parking.
Construction start: Q4 2016, Q1 2017. $9,800,000
Project ID: 1359815
Chapel Hill – Tri City Medical Building
Plans call for the new construction of a 5 story - 60,000 square foot medical building with 3 stories of parking and 2 stories of offices. A total of 240 parking spaces is proposed.
Construction start: Q2, Q3, 2016. $10,000,000
Project ID: 1359355
Construct-A-Lead
Construct-A-Lead.com is an online construction projects database, helping contractors, service providers, manufacturers, distributors, suppliers and businesses in related industries gain information on all large scale commercial construction projects.
The service features those hard-to-find private project leads, from planning stage through completion. Construct-A-Lead's daily updates of commercial construction project leads are an ideal solution for those who want to put their product or service into commercial, government and religious structures.
For more information, visit Construct-A-Lead.com online or call 855-874-1491.