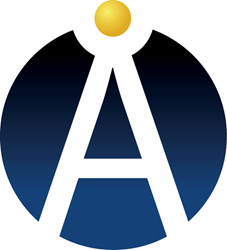 (PRWEB) November 14, 2015
NewsWatch featured Alexium as part of its monthly Biz Report, which takes a look small, medium, and large businesses making an impact in their industry. Andrew Tropeano, the host of NewsWatch and business expert, conducted the business review and shared with viewers how they make flame-retardant finishes.
For decades in the commercial and military sectors, textiles have been made flame-retardant using one of two means: chemistries that are harmful to the human body and the environment, or expensive fibers that are naturally flame-retardant. In the last ten years, a combination of price pressures, increased scientific scrutiny and government legislation have forced consumers to abandon these solutions in search of something new.
A company called Alexium is using cutting-edge, patented technology alongside decades of industry experience to create low-cost, durable, environmentally friendly, non-toxic flame retardant finishes for nearly any textile.
Alexium Chairman Gavin Rezos said, "The flame retardant is unique in that it's 100 percent environmentally friendly; it can treat all fabrics; it's military grade, so it meets commercial requirements easily; it passes the tests; and in particular, it can treat nylon which melts and drips at low temperatures, which no one else can do; and it's patented."
To learn more about Alexium or their flame retardant solutions, head to http://www.AlexiumInternational.com today.
About NewsWatch
NewsWatch is a weekly 30-minute consumer oriented television show that airs on the Discovery Channel and ION Network. NewsWatch regularly features top technology products and services, mobile applications for iOS, Android, and Windows devices, unique and beautiful travel destinations around the world, health and medical tips, and entertainment interviews on the show. NewsWatch airs on the Discovery Channel at 7:00 – 7:30 AM ET/PT.
NewsWatch is located in the greater Washington, DC area and has been on air for over 25 years. For more information or to watch the most recent episode, visit http://newswatchtv.com/biz-report.html.