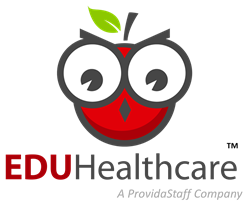 It's a great way to give back and provide a hot meal to families in need this holiday season
Huntersville,NC (PRWEB) November 13, 2015
EDU Healthcare, a leader in providing special education in school systems across the United States, is helping reduce the number of families in need of a hot Thanksgiving meal, by hosting a virtual food drive through the Second Harvest Food Bank. The food drive will be in effect until Thanksgiving Day.
The virtual food drive allows EDU Healthcare to host a food drive and raise money or food without the collection of canned or boxed foods of a typical food drive. EDU Healthcare has staff members in school systems across the United States making a virtual food drive the best option to involve everyone in donate to helping end hunger in local communities.
"It's a great way to give back and provide a hot meal to families in need this holiday season", said Matthew Lewis, Vice President of EDU Healthcare.
One of the best ways to give is through financial donation. For each dollar that is donated, seven pounds of food is provided. There are several ways to donate in the virtual food drive. You can donate money, fill a cart with grocery items, purchase a backpack that will be prepackaged with food for you, buy a senior box for the elderly, buy an entire Thanksgiving meal, or even buy pet food to be donated.
Everyone can participate by going to visiting the Second Harvest Food Bank website. The company participation id is EDUHEALTHCARE-2015.
The Second Harvest Food Bank supplies food and essential grocery items to over 650 agencies feeding the hungry in 19 counties in North and South Carolina. Last year, 45 million pounds of food were given to these organizations. These agencies include emergency pantries, soup kitchens, homeless shelters, and many more. They serve low income families who need food assistance including children, the elderly, working poor, people who are unemployed, the homeless, and people in crisis. The request for food from the food bank exceeds the supply on hand, making food drives extremely important.
About EDU Healthcare
EDU Healthcare provides health services to educational systems in all 50 states. They work with many public and private school districts in meeting their therapy, nursing, and special education needs for their students. They attract, retain, and manage their staff who are at the center of their organization delivering these services. Providing quality services is what they strive for with every single client and student. They know first-hand how important it is for students to receive the educational health-related services in order to grow and develop in their educational plans.