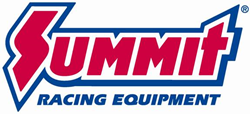 Tallmadge, OH (PRWEB) November 18, 2015
Trail Gear Creeper Locks Wheels feature an integrated beadlock mechanism to secure the tire to the wheel, regardless of tire pressure. Trail Gear Creeper Locks Wheels also feature an innovative inner lip that ensures the tire is properly centered on the wheel for mounting.
Made from a solid piece of aluminum, Creeper Locks Wheels tip the scales at a whopping 45 pounds. Steel Time-Serts are installed in the bolt holes to prevent galling. The wheels have been well vetted in rock crawling competition, and have endured some of the toughest environments on the planet.
Trail Gear fits its Creeper Locks Wheels with new, sectional beadlock rings. This modular design has several significant benefits over a traditional, single beadlock plate. For starters, it's thicker, allowing for the bolt head to snug deeper into the ring for protection. The wheel beadlock's interlocking design has aggressive knurling for a secure "bite" into the tire's rubber. Most importantly, if a section gets damaged, simply replace that piece instead of throwing the complete ring into the trashcan.
Creeper Locks Wheels come in 17 inch diameters, and in a variety of offset and backspacing options. Large center bores are available to accommodate manual locking hubs. The style conscious can select from one of six beadlock ring colors.
Trail Gear Creeper Locks Wheels caught the eye of PowerNation TV Xtreme-Off Road host Ian Johnson, who wasted no time installing a set on the Jeep Wrangler TJ project dubbed "Sgt. Savage." Watch the full episode.
Summit Racing Equipment
http://www.SummitRacing.com
1-800-230-3030