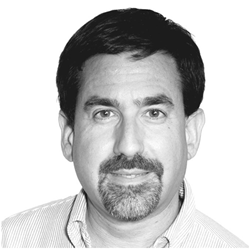 Yorba Linda, CA (PRWEB) November 12, 2015
Nanoparticle drug delivery systems (nanoDDS) may offer an advantageous approach for treating numerous disorders, by harnessing the power of targeted release of peptides, chemotherapeutics, siRNA, or genetic material. However, researchers and therapeutics developers in the nanoDDS field may encounter fundamental analytical challenges, such as the determination of accurate, high-resolution size distributions; reliable and non-perturbative assessments of particle conformation, stability, and payload; and rapid, effective formulation screens.
Wyatt Technology is sponsoring a new, free educational webinar, "Drug Delivery Nanoparticles, Illuminated: the Light Scattering Toolkit," which will discuss several analytical techniques based on light scattering and address many of the aforementioned challenges. The speaker will review light scattering fundamentals, and offer examples of how Wyatt's exclusive light scattering instrumentation boosts productivity in the process of studying and developing nanoDDS including liposomes, virus-like particles (VLPs), polymeric micelles, polymer-encapsulated therapeutics, and nanogels.
This webinar will be of particular interest to nanoDDS researchers who are seeking more effective and reliable analytical tools, developers of nanoDDS products (including formulators and process developers), and managers of analytical labs and core facilities who are seeking technology to address future nanoparticle characterization needs.
This presentation has been approved for Continuing Education Credits.
The speaker is Daniel Some, PhD, principal scientist and director of marketing for Wyatt Technology Corp. Dr. Some will also discuss basic physical characterization of polymers, proteins, oligonucleotides, and nanoparticles used in nanoDDS; automation of light scattering measurements for enhanced throughput; rapid, low-resolution size distributions for quick quality assessments and formulation/high-resolution size distributions for in-depth characterization including conformation and drug loading; and more.
Dr. Some, who has been with Wyatt for more than 11 years, began his work there in R&D. Previously, his professional endeavors included the semiconductor and defense industries. Dr. Some completed his undergraduate degree in physics at the Technion - Israel Institute of Technology, his doctoral research in the Brown University physics department, and postdoctoral research at Los Alamos National Lab and the Weizmann Institute of Science. His publication list includes a book chapter, review article, editorials, application notes, and patents on the characterization of biomolecular interactions by light scattering.
The complementary webinar, hosted by LabRoots, will be presented on November 18, 2015, at 8 am PT/11 am ET.
For full details about the event, information on obtaining continuing education credits, and free registration, click here.
About Wyatt Technology:
Based in Santa Barbara, California, Wyatt Technology is the world's leading provider of innovative light scattering instrumentation and software for absolute macromolecular and nanoparticle characterization. The company has accumulated over 40 years' experience developing the finest analytical instruments while working closely with customers in the biotechnology, pharmaceutical, food, chemical, and petrochemical industries as well as academic and government institutions. Wyatt prides itself on the groundbreaking technology, application expertise and uncompromising levels of customer care which make it the global benchmark in its field. For more information, please visit http://www.wyatt.com.
About LabRoots:
LabRoots is the leading scientific social networking website and producer of educational virtual events and webinars. Contributing to the advancement of science through content sharing capabilities, LabRoots is a powerful advocate in amplifying global networks and communities. Founded in 2008, LabRoots emphasizes digital innovation in scientific collaboration and learning, and is a primary source for current scientific news, webinars, virtual conferences, and more. LabRoots is the owner and producer of BioConference Live – which has grown into the world's largest series of virtual events within the Life Sciences and Clinical Diagnostics community.