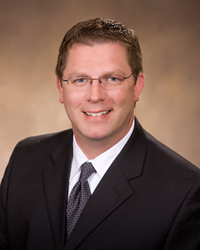 Ridgeland, Miss. (PRWEB) November 13, 2015
HORNE LLP, one of the top 50 accounting and business advisory firms in the nation, announced today the election of Neil Forbes, CFE, PMP® to the firm's board of directors. Forbes serves as the partner in charge of HORNE's government services focus area.
Forbes joined HORNE in 2008 with management and consulting experience overseeing campaign and political operations and compliance in 18 different states for both state and federal elections. He served in multiple project leadership roles before making partner in 2012.
Forbes currently works with the government services partner group to oversee more than 140 team members in five states responsible for government grant program management, financial and regulatory compliance with grant regulations, and compliance with all applicable state and federal laws. The team also coordinates disaster related activities with state and federal agencies, municipalities, nonprofit and for-profit sub-recipients, and individual applicants receiving federal disaster aid. Forbes and his team provide regulatory compliance oversight, business process consulting, and technical support for state agencies, municipalities, and nonprofit organizations to ensure proper expenditure of appropriated federal, state and private funds.
HORNE is a decidedly different CPA and business advisory firm that is changing expectations about accounting. HORNE goes beyond traditional accounting to steer clients through uncertainties and opportunities. We focus our knowledge and experience in banking, construction, franchise, government, healthcare and public and middle market. HORNE Wealth Advisors is a fiduciary partner to high-net worth individuals. Visit us at hornellp.com.