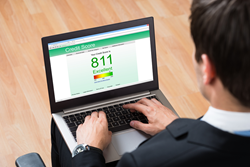 Working with ApplyConnect allows Rentec Direct to provide the right tenant screening option for any sized landlord or property management firm.
Grants Pass, OR (PRWEB) November 13, 2015
Rentec Direct welcomes a new partnership with ApplyConnect, tenant screening service, to enhance the features available to landlords in the popular property management software. The new connection gives landlords with fewer than 10 rental properties the ability to review a potential tenant's full credit report, VantageScore, and nationwide criminal background and eviction history.
Rentec Direct offers powerful online software for property managers and landlords who seek simple solutions for handling business tasks related to managing rental properties. One of the software's most useful features includes instant access to tenant screening reports, such as credit reports, criminal background, and eviction history.
Before establishing this new relationship with ApplyConnect, Rentec Direct's tenant screening options required any sized landlord to submit a credit report access application that allowed users to credit reports on a rental applicant. Now small landlords can avoid the application process by working with Rentec Direct's new ApplyConnect tenant screening partner.
"We are happy to offer this solution to landlords who own less than 10 properties," explains Nathan Miller, President of Rentec Direct. "Rentec Direct has always provided tenant screening solutions, but they were better suited for landlords and property managers with larger portfolios. Working with ApplyConnect allows us to provide the right tenant screening option for any sized landlord or management firm, from 1-100,000 units."
ApplyConnect provides Rentec Direct's users with the option to send an email invitation and rental application to a potential renter. The email directs the renter to a secure site to apply, pay for and order background screening reports, that are shared with the landlord to review.
For landlords and property managers with more than 10 properties, Rentec Direct offers additional tenant screening solutions that are ideal for ordering a bigger volume of screening reports for multiple applicants and properties.
To find out more about how Rentec Direct's property management software can improve a property manager's workflow, streamline business processes, and protect investments with instant tenant screening solutions, visit https://www.rentecdirect.com/.
About Rentec Direct
Rentec Direct provides affordable property management software solutions to property managers and landlords. Other popular solutions offered by Rentec Direct include tenant ACH payment processing, tenant credit check services, and online syndication of vacancies to more than 20 popular websites.