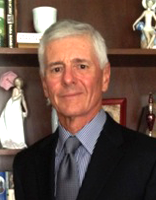 Santa Barbara, CA (PRWEB) November 16, 2015
The World Business Academy announced the appointment of Arthur J. Libertucci as Chairman of the Technical Advisory Board for its Truth in Labeling Initiative ("TiL Initiative"). This Initiative is an independent and voluntary compliance-testing service for kombucha beverage manufacturers developed in direct response to recent statements made by the Alcohol and Tobacco Tax and Trade Bureau or "TTB" (the federal agency charged with regulating the kombucha beverage category) expressing serious concern about the undisclosed alcohol content of some kombucha beverages.
Mr. Libertucci offers more than 40 years of experience in the regulation of alcohol, tobacco, and firearms industries, beginning in 1970 as a field inspector with the U.S. Department of Treasury, Bureau of Alcohol, Tobacco and Firearms (ATF), serving as an Assistant Director at ATF for 14 years before his appointment as the first Administrator of the TTB. He retired from the government in 2005. He then served as an independent consultant and principal of AJL Consulting and now is a senior consultant for The Buckles Group, providing advice to executives of some of the largest U.S. alcohol and tobacco producers, distributors, importers, and trade associations regulated by the TTB. "I am thrilled to participate in the development of this vital program," Libertucci remarked. "It's important that consumers be provided assurance concerning the actual alcoholic content in these beverages and this program will help producers and distributors assure that consumers are adequately informed."
In announcing Mr. Libertucci's appointment, Rinaldo Brutoco, founding president and CEO of the World Business Academy, said, "Having Art join us is a crucial step forward in helping to protect many people—pregnant women, children, the recovery community, and individuals in sensitive occupations including airline pilots and commercial truckers—who want to enjoy kombucha tea and other drinks, but do not want to unknowingly consume alcoholic beverages." The TiL Initiative will provide retailers and consumers of kombucha fermented drinks an independent means of determining if the beverage they choose is an alcoholic drink containing over 0.5 percent alcohol.
As Chairman of the Initiative's Technical Advisory Board, Mr. Libertucci will use his expertise to recruit prominent and experienced individuals to serve on the Board, provide guidance tailoring all testing to validated TTB-testing protocols, and generally advise TiL Initiative representatives regarding interaction with regulatory agencies, manufacturers, retailers, and consumers.
The World Business Academy is a California-based non-profit business think tank, action incubator, and network of business and thought leaders. The Academy's mission is to inspire business to assume responsibility for the whole of society and to assist those in business who share their values. http://worldbusiness.org
CONTACT:
Robert Perry
Project Manager, World Business Academy
Office: (805) 892-4600