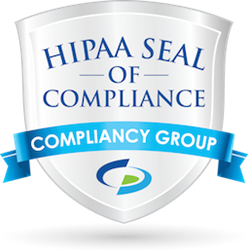 We reviewed various options but found The Guard to be the only total solution in the market. The compliance coaching and functionality simplified our compliance efforts. Other solutions we considered were more than twice the price for half the functionali
Huntington, NY (PRWEB) November 13, 2015
Compliancy Group LLC, creators of the cloud-based compliance tracking solution, The Guard, is announcing a special HIPAA compliance program for State, County, and Local government entities. Many of Iowa counties have already enrolled and chosen Compliancy Group to assist them in their compliance efforts.
"We reviewed various options but found The Guard to be the only total solution in the market. The compliance coaching and functionality simplified our compliance efforts. Other solutions we considered were more than twice the price for half the functionality." – Ryan Eaton, Jasper County, Iowa.
The newly offered program was designed to address the unique state and HIPAA compliance challenges counties have to face. Although the regulation is the same for all entities, state and local governments often have a combination of needs: Mental Health, Police and Courthouses interact with PHI in non-traditional covered entity definitions. The Guard, web-based platform addresses the total compliance challenge. The compliance tracking solution includes all required audits, remediation plans, policies, procedures, training, business associate, and incident management requirements for single and multi-site applications.
"Organizations, County or for-profit, deserve a cost-effective easy-to-deploy solution that allows them to focus on their core business and be confident that they are addressing their HIPAA compliance needs." – Marc Haskelson, CEO, Compliancy Group LLC.
To receive information on how Compliancy Groups solution can help you achieve, illustrate, and maintain HIPAA compliance please visit http://compliancy-group.com/hipaa-compliance-for-state-counties-and-community-clinics. If you need help addressing the misconceptions and poor information in the market, Compliancy Group hosts a free educational webinar series where industry leaders speak on the rapidly changing issues in the compliance. Sign up to learn about the latest informative webinars: http://compliancy-group.com/webinar/
About Compliancy Group LLC
Compliancy Group allows anyone to simplify the challenge of compliance, whether they are an experienced compliance expert or a practice manager. Created by HIPAA auditors, The Guard is a simple, cost-effective, and cloud-based solution that addresses every aspect of compliance. Our proprietary Achieve, Illustrate, and Maintain methodology with Compliance Coach support helps to address the entire set of HIPAA, HITECH, Omnibus, and PCI regulations. Visit http://www.compliancy-group.com or contact us at 855.854.4722 (855 85 HIPAA) to learn how simple compliance can be.