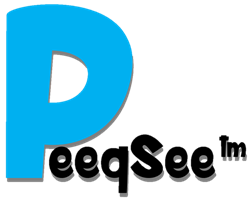 Peeqsee is leading the next wave in social media by making content more interactive and user engagement more quantifiable by brands.
Los Angeles (PRWEB) November 16, 2015
PMBC Group, a Los Angeles-based agency specializing in tech PR and communications, today announced the signing of PeeqSee, a strategic account win for the agency's growing social media practice. PMBC Group is responsible for elevating PeeqSee's brand awareness with the company's partner portals where brands can manage their social media activity on the app, as well as furthering CEO and founder Vacit Arat's position as a thought leader in the social media space.
"We are excited to add PeeqSee to our growing portfolio of leading social media clients and mobile apps," said Ola Danilina, founder and CEO of PMBC Group. "Peeqsee is leading the next wave in social media by making content more interactive and user engagement more quantifiable by brands."
PMBC will develop and execute a multi-platform business, technology and consumer media campaign by leveraging PeeqSee's innovative techniques for social media engagement as well as Arat's background at the helm of start-ups ranging from semiconductors to social media. PMBC Group's outreach will reach consumers as well as businesses looking to make their social media interactions more meaningful.
Peeqsee is a unique social media platform designed for boosting interactions and engagement between friends, fans and consumers in a quantifiable way. In an era where an overload of social media posts bombards users daily, the Peeqsee app is a fresh new approach to stand out amongst one's peers using visual messages packaged in a more entertaining context. PeeqSee was incorporated in August 2014 and is headquartered in Los Angeles.
The Peeqsee app is currently available in beta for iOS and Android phones. A full launch will follow in early 2016.
About PMBC Group
PMBC Group is a fast-growing public relations agency based in Los Angeles, with offices in Beverly Hills. PMBC is dedicated to delivering tactical, results-driven public relations campaigns that build brand value and advance immediate and long-term business goals. PMBC's success-proven formulas are designed to navigate the modern media landscape utilizing a collaboration of new and traditional media to achieve strategic media exposure to reach key consumer audiences, industry influencers, investors and other constituents that matter to our clients. PMBC is comprised of a team of professionals of varied backgrounds from public relations, journalism, social media, merchandising, product development, venture capital, entertainment and hospitality. For more information please visit http://www.PMBCgroup.com.