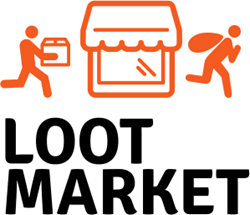 Dayton, OH (PRWEB) November 14, 2015
The cosmetic item market for DotA 2 is about to forever change. LootMarket.com is launching on November 30th as a marketplace to buy & sell DotA 2 items for real money.
DotA 2 players are currently able to transact on the Steam Marketplace. However, the funds acquired through the sale of an item must remain within Steam's ecosystem. Users are unable to withdraw any money.
Players that wish to sell an item for real money must transact through untrusted sites and/or directly with the buyer. High levels of fraud are prevalent due to the absence of a middleman to hold the item and money in escrow while the transactions are being completed.
Loot Market aims to eliminate this fraud and provide a trustworthy marketplace. When a user lists an item for sale, it is transferred into Loot Market's Steam account. When a buyer pays Loot Market, the item is then transferred to the buyer's account.
Loot Market requires the seller to price items at least 10% below the average price on the Steam Marketplace, creating lucrative opportunities for buyers.
Soon, for the first time, DotA 2 players are able to not only play and enjoy the game, but perhaps make a bit of money.