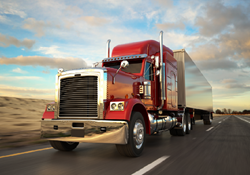 Scottsdale, AZ (PRWEB) November 16, 2015
"Our goal was to create a website where online users would experience a more contemporary and seamless view of PCG," said Tatum Williams, Marketing Manager for Phoenix Capital Group. "I believe we have accomplished our goal. There have been major improvements to the user experience, navigation, and overall feel of the website. The new design was created specifically for our customers who require easy access our website via desktop, mobile and tablet devices. I truly believe this redesign portrays PCG in a more accurate light as it is easily accessible and provides quick freight factoring solutions for those in the transportation industry."
PCG's newly renovated website has been designed to assist truckers and carriers with freight factoring services, fuel card programs and equipment financing. As a part of its objective to provide quality freight factoring services, PCG is proud to introduce a series of blog posts each month created to keep our customers informed and successful.
Simplified site navigation, quick search capabilities and overall enhanced layout make it easy for visitors to find the appropriate services or applications. Other website features available for clients to explore include:

Information regarding our services; freight factoring, equipment financing and fuel card programs.
PCG blog updated monthly with information and advice regarding the transportation industry.
Links to all social media platforms for customers to better stay informed.
Convenient forms to request quotes or to contact a representative.
Account access portal that is available to customers 24/7.
Updated information on gasoline and diesel fuel prices.
"I am very proud to unveil PCG's new website redesign" PCG's founder, Craig Berry, stated. "Our new website adds value by providing positive user experience, functionality and more useful information for our visitors."
PCG is excited about this new advance and hope to continue improving the site so that it best serves how we communicate with our clients.
About Phoenix Capital Group
Phoenix Capital Group is nationally known and has been providing tailor-made financial solutions, primarily in the transportation industry for small-to-medium sized fleets, since 2001. Headquartered in Scottsdale, PCG maintains regional offices Flagstaff, AZ, Weatherford, TX, and McEwen, TN. Product offerings include, but are not limited to, accounts receivable financing, equipment financing, and fuel cards.
Thank you to CyberMark for your time and support in designing and developing our website.