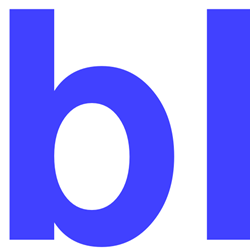 AIFF and WAV cover art and tagging have been generally under-supported by music software to date.
London, UK (PRWEB) November 17, 2015
elsten software have announced the release of bliss with support for AIFF and WAV cover art and tagging. bliss is a fully automated music library organiser for digital music. bliss saves time when managing large music collections by running fully automatically, fixing your music collection so it complies with the rules you specify. The result is a cleaner, more consistent and correct music library.
"AIFF and WAV cover art and tagging has been generally under-supported by music software to date," said Dan Gravell, founder and lead programmer of bliss. "That's a shame, because audiophiles often choose AIFF or WAV as their file format of choice, because of the high audio quality they offer. Now, using bliss, they can automatically find cover art and fix metadata problems throughout their music libraries".
bliss is a software tool for ensuring the correctness, completeness and consistency of music libraries. bliss works by defining rules which are used to assess a music library and then derive automatic fixes. Rules include cover art fetching and resizing, capitalisation rules, track number padding, genre consolidation and much more.
bliss is also unique in that it runs in the background. This makes it an ideal choice for installation on music server and NAS devices, commonly used by audiophiles to store and play their music collection. With bliss running and automatically organising music as it is added, audiophiles can connect to the bliss web interface through their browser and review their library's organisation and cover art.
bliss is available for Windows, Mac and Linux. There are customised builds also available for VortexBox based music servers and Synology and QNAP NAS devices. bliss comes with 100 free fixes, which means 100 albums can be fixed according to your rules. Further fixes require purchase of a top-up of 500 fixes or an unlimited licence.