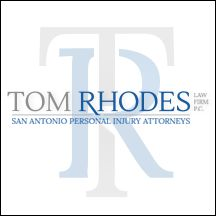 (PRWEB) November 13, 2015
Best Lawyers® has named Attorney Tom Rhodes Lawyer of the Year in its 2016 edition of The Best Lawyers in America©. This prestigious honor is only bestowed upon one lawyer within each metropolitan area per area of legal specialization. Attorney Rhodes has been honored with inclusion in this publication every year since 2000.
In his more than 30 years of experience in personal injury law, Attorney Rhodes has helped thousands of clients receive just compensation after a serious accident. As managing partner of San Antonio personal injury firm Tom Rhodes Law Firm P.C., Attorney Rhodes has secured two of the highest verdicts in San Antonio. Attorney Rhodes believes that "a life spent fighting for others is a life worth living." This passion for helping people in their time of need has made him one of the most respected and trusted lawyers in Texas.
Since 1982, Best Lawyers® has been the most reliable, unbiased, and highly respected peer review guide to the legal profession. Their yearly publication including lists of the nation's most highly regarded attorneys based on information gathered from exhaustive peer reviews. The 22nd edition of the publication (2016) features more than 55,000 lawyers across the nation in 140 practice areas, and is based on more than 6.7 million peer evaluations.
The team at Tom Rhodes Law Firm P.C. is proud that this honor has been bestowed upon so hard working and deserving a person. Attorney Rhodes' commitment to success continues to inspire the team to exceed the expectations of our clients and bring justice to those who need it most.
Tom Rhodes Law Firm P.C. is a San Antonio-based law firm practicing all areas of personal injury law, including motor vehicle accidents, construction accidents, workplace injuries, oil field accidents, catastrophic injuries, defective products litigation, and more. Learn more about the types of cases the firm accepts by visiting them online at http://www.tomrhodeslawfirm.com.