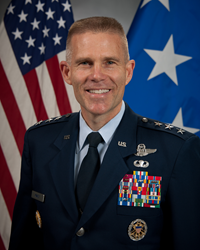 Maxwell Air Force Base, Alabama (PRWEB) November 13, 2015
Fourteen up-and-coming Civil Air Patrol commanders from across America are headed to Alabama to hone their leadership skills Nov. 15-19 during the 2015 Wing Commanders Course.
The intense, graduate-level course, which begins Monday and runs through Thursday, will prepare participants to be better commanders at the state and region level as well as members of the CAP Command Council. Participants are selected for the course by their region commander and must be approved by Maj. Gen. Joe Vazquez, CAP's national commander.
"This is an orientation course for Civil Air Patrol's new wing commanders," said Vazquez. "It emphasizes the critical aspects of their command. Everything they should know in order to be an effective leader within the organization will be discussed."
The program focuses on three main blocks of study: leading the organization, wing commander responsibilities and focus lessons. The curriculum features seminars, lectures and hands-on exercises in 18 sessions on such topics as leadership, accountability, expectations of commanders, legislative affairs, media and branding, safety, ethics, legal matters, helping CAP grow, finances and resources.
By week's end, participants will have a better understanding of how to select and develop subordinate unit commanders as well as how to manage CAP's emergency services, aerospace education, cadet, information technology, public affairs, membership development and logistics programs.
Col. Jon Stokes, California Wing's former commander, will be course director for the week. He will be joined by the wing's current commander, Col. Alan Ferguson, who assumed command in October.
"This course is designed to keep wing commanders informed from a national perspective and how to successfully lead their wings," said Ferguson. "I think many of the most interesting ideas will come from my fellow students as we share how we do things in our wings."
Another participant, new Alabama Wing Commander Col. Brett Lewis, said, "I'm hoping to get a sense of the CAP corporation's and national commander's priorities and vision to help me focus my efforts within my wing. I am open to any insight and tools available to me so that I can lead my wing through our current challenges of membership growth and sustainability as well as future innovations continuing to keep CAP relevant in the three missions of emergency services, aerospace education and cadet programs."
Both wing commanders are looking forward to networking with other CAP leaders who share their commitment. "I'm excited to attend the class and hope to meet new friends that have my same expectations and sense of servant leadership," said Lewis.
"One of the things I'm really looking forward to is spending some time with two of the new wing commanders from states that are contiguous to California, with Arizona Wing Lt. Col. Martha Morris and with Nevada Wing Col. Carol Lynn," said Ferguson. "I've talked to Col. Lynn a number of times and we intend to do what we can to work together to make the 'one CAP' concept come alive. I met Col. Morris at the change of command for Carol Lynn but did not have the opportunity to work on any mutual support arrangements, so this will be a chance for all three of us to get together to see how we can mutually support each other not only across wings but across regions."
U.S. Air Force Lt. Gen. Steven L. Kwast, the commander and president of Air University at Maxwell AFB, will address the participants. As the senior leader at the intellectual and leadership center of the Air Force, Kwast provides full spectrum education, research and outreach at every level through professional military education, professional continuing education and academic degree granting. Kwast will speak on the importance of servant leadership.
Air University graduates more than 50,000 resident and 120,000 nonresident officers, enlisted and civilian personnel each year.
Besides Kwast, other guest speakers will include Vazquez; Dr. Skip Ames, Troy University Dothan campus vice chancellor; Air Force Col. Michael Tyynismaa, CAP-USAF commander; and Don Rowland, CAP's chief operating officer, as well as subject-matter experts from the national staff.
Civil Air Patrol, the longtime all-volunteer U.S. Air Force auxiliary, is the newest member of the Air Force's Total Force, which consists of Regular Air Force, Air National Guard and Air Force Reserve, along with Air Force retired military and civilian employees. CAP, in its Total Force role, operates a fleet of 550 aircraft and performs about 85 percent of continental U.S. inland search and rescue missions as tasked by the Air Force Rescue Coordination Center and is credited by the AFRCC with saving an average of 70 lives annually. Civil Air Patrol's 58,000 members nationwide also perform homeland security, disaster relief and drug interdiction missions at the request of federal, state and local agencies. Its Airmen additionally play a leading role in aerospace education and serve as mentors to more than 24,000 young people currently participating in the CAP cadet program. Civil Air Patrol received the Congressional Gold Medal in 2014 in honor of the heroic efforts of its World War II veterans. Congressionally chartered 74 years ago, the nonprofit organization also participates in Wreaths Across America, an initiative to remember, honor and teach about the sacrifices of U.S. military veterans. Visit http://www.capvolunteernow.com for more information.