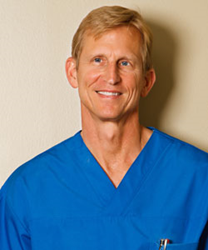 "The best option for my patients is an in house membership plan. Patients sign up and start getting affordable care they need that day."
Portland, Oregon (PRWEB) November 16, 2015
According to the U.S. Surgeon General, 108 million Americans are without dental insurance, and dental problems account for 164 million hours of missed work, 51 million days of missed school and 41 million days of restricted activities.
"What is so sad about these statistics is that they don't have to be" says Dr. Brad King.
Uninsured people don't go to the dentist because they can't afford out of pocket costs. Traditional dental insurance offers high costs and little benefit to most, so what are people to do who want affordable dental care? Dr. Brad King says the answer is direct dental plans like KeySmile.
The secret to this national problem is not more traditional insurance options. "The best option for my patients is an in house membership plan. Patients sign up and start getting affordable care they need that day."
The benefits of an in-house plan are numerous when put side-by-side to traditional dental insurance:

No Deductibles
No Annual Maximums
No Claim Forms
No Balance Billing
No Age Limitations
No Pre-Determination of Benefits Required
"It is great for the patient because they get what they need at a reasonable price and I don't have to spend more time on complicated and time-consuming paperwork- it is a win win."
With KeySmile, patients and providers can choose a plan that will provide the most benefits to patients based on their individual dental needs. The basic Wellness Plan includes all regular exams and x-rays, an emergency exam as well as a discount on all other procedures (including cosmetic). Patients can save upwards of $350 a year in costs with KeySmile Plans.
Bob Bowers, COO of Oral BioTech states: "KeySmile is a dental membership plan for the 40% of people who do not have dental insurance. Dental disease is the #1 disease in the United States and changing that starts with patient's having affordable access to preventive dental care."
To find a KeySmile provider near you, or to become a KeySmile provider go to: https://www.keysmile.com/
More about King Dental:
Our commitment is to provide for you the best dentistry has to offer, and to take a sincere and conscientious approach to your dental needs. The trust and confidence you place in us is greatly appreciated. It gives our life purpose, and for that we are grateful! Every dental health professional at King Dental is passionately devoted to providing the highest quality dental care to our patients. We pride ourselves in communicating your dental needs with a clear and honest approach. We will provide you with alternate treatments where appropriate taking into consideration your financial needs. We are committed to creating lifelong relationships and ensuring that our patients will have optimal dental health for many years to come.